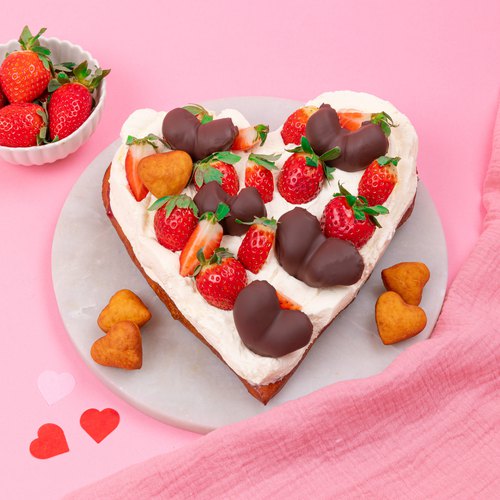 Heart Happy Donut
Heart Happy Donut ! A strawberry treat for a special occasion 🍓💖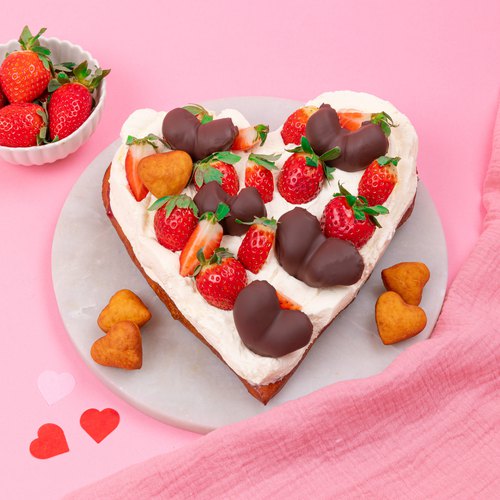 ---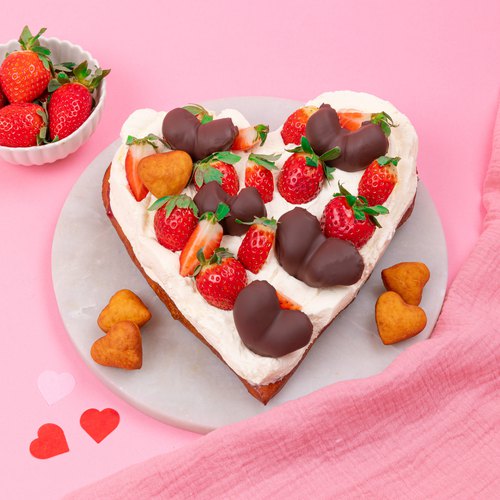 ---
Total time: 3 hours 19 minutes
Prep time: 5 minutes, Cook time: 14 minutes, Rest time: 3 hours
Ingredients for 4 people
3 cups of flour
Salt
3.4 tsp of yeast
5 tbsp of sugar
1/2 cup of milk
2 egg
2 tbsp of strawberry jam
Oil
4 tbsp of powdered sugar
2 oz of mascarpone
4/5 cup of heavy cream
7 oz of dark chocolate
12 strawberries
---
Tools
Rolling pin or metal rod
Piping bag
Empty jam jars
Tongs
Tea towel
Kettle
---
Step 1/3
Mix the flour, 2 tbsp of water, 3 tbsp of sugar, eggs, milk and yeast. Allow to rest for 30 minutes. Degas the dough and refrigerate for 1 hour. Cut the dough into a heart shape and allow to rise for 1 h 30 minutes. Fry in hot oil until golden, remove from oil and sprinkle with sugar. Once the donut has cooled, coat with strawberry jam.
Step 2/3
Whip the mascarpone, heavy cream and the powdered sugar into whipped cream. Put it in a piping bag and cut off the end. Pipe it over the donut and the contours. Break the chocolate bar into pieces, place them in the empty jam jar. Close the jar and place it in a kettle filled with boiling water using tongs. Take out the jar of melted chocolate and place it on a tea towel.
Step 3/3
Wash and cut the strawberries in half. Arrange them to form hearts on a wire rack and place a container under the wire rack. Pour the melted chocolate over the strawberries before refrigerating them for one hour. Arrange the remaining cut strawberries on the donut and add the strawberry chocolate hearts. Enjoy!