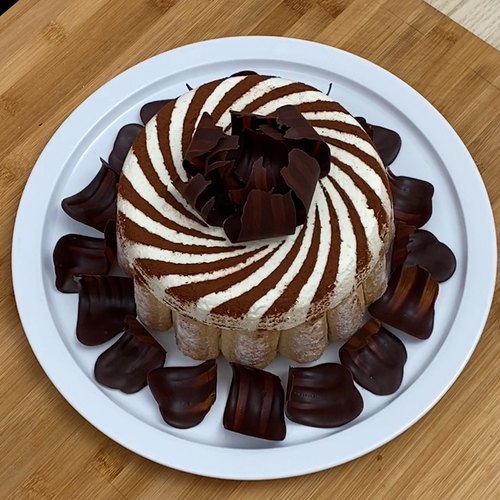 Dazzling Choco-coffee Cake
You're gonna like this a latte 😉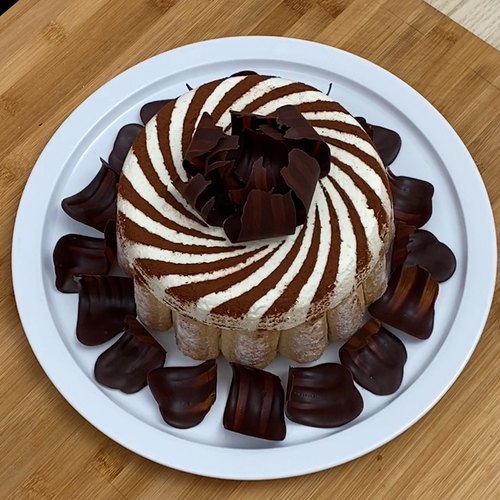 ---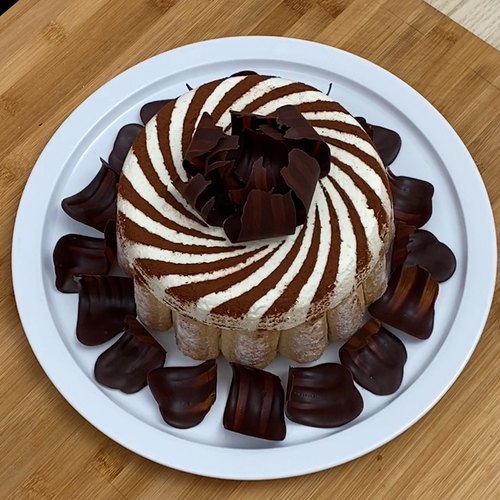 ---
Ingredients for 6 people
1/2 cup of melted chocolate
1/3 cup of powdered sugar
2 cups of heavy cream
vanilla bean
lady finger cookies
coffee
cocoa powder
---
Tools
Paper towel roll
Box cutter
---
Step 2/5
For the chocolate petals: cut a paper towel roll in half lengthwise and 2 strips of baking paper 2 inches wide. Melt the dark chocolate for 30 seconds in the microwave, allow to cool slightly and dip 2 fingers in the chocolate, then finger paint the chocolate on the baking paper to form 12 petals. Place the strips of baking paper inside the rolls to curl the petals. Set aside.
Step 3/5
Whip the mascarpone, powdered sugar, heavy cream, and the seeds scraped from a vanilla bean into a whipped cream.
Step 4/5
Place a layer of whipped cream at the bottom of a cake pan. Remove the rounded ends from 14 cookies line the pan with the cookies. Dip 3 whole cookies in coffee and place them on the whipped cream, fill the holes with the cut ends, soaked in coffee. Continue alternating whipped cream with the cookies and coffee bits until you reach the edge of the mold, then finish with a layer of cookies and bits only dipped on their rounded side. Flatten slightly with a plate and put in the freezer 1 hour.
Step 5/5
Unmold the cake, place the spiral pattern on top and sprinkle with cocoa powder using a sifter. Pour a spoonful of melted chocolate on a sheet of baking paper and stick the chocolate petals on it to form a flower. Place the flower in the center of the cake and decorate the edge of the dish with the remaining petals. Enjoy!