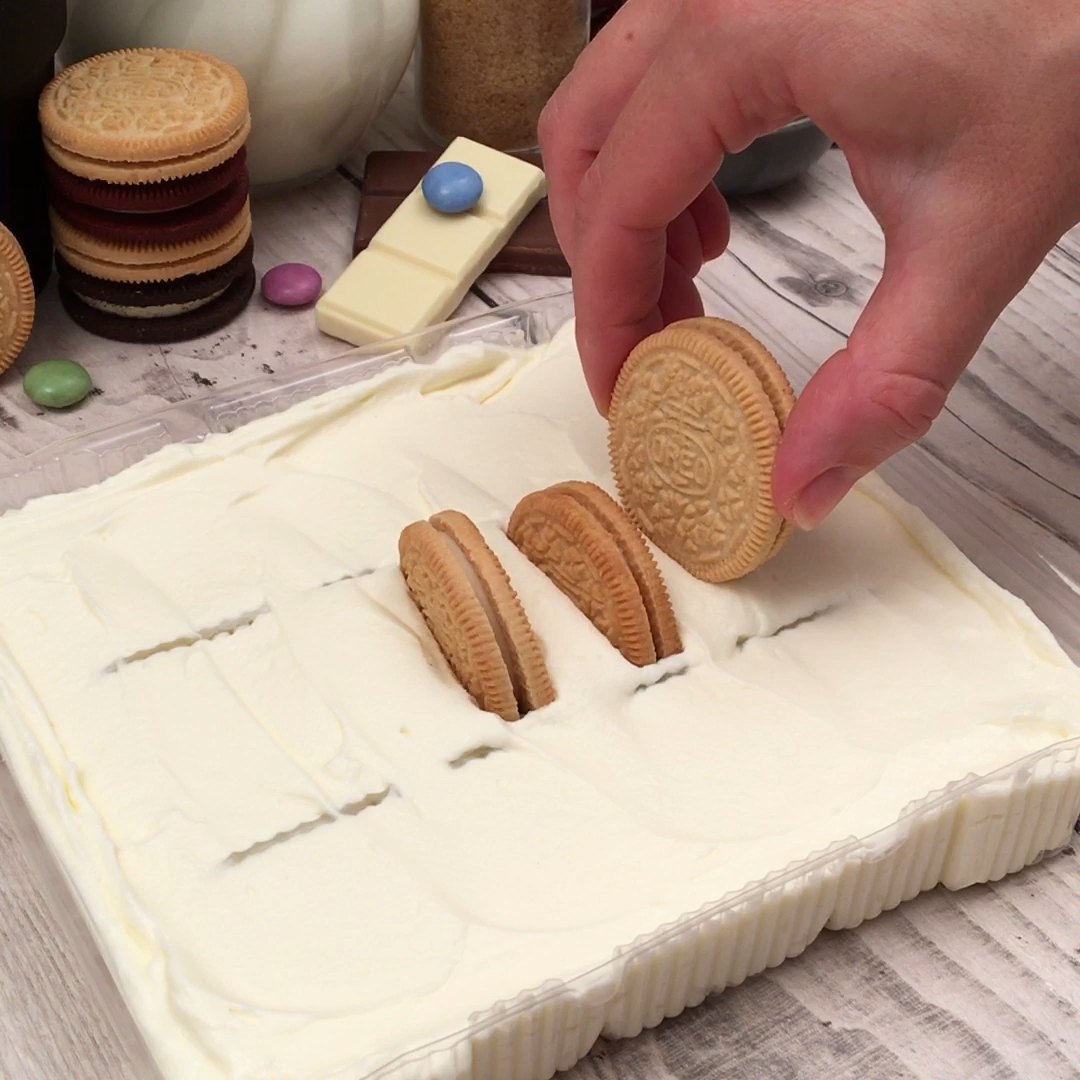 Red, Gold, and Chocolate Cake
It's an Oreo masterpiece! ❤️💛🖤
---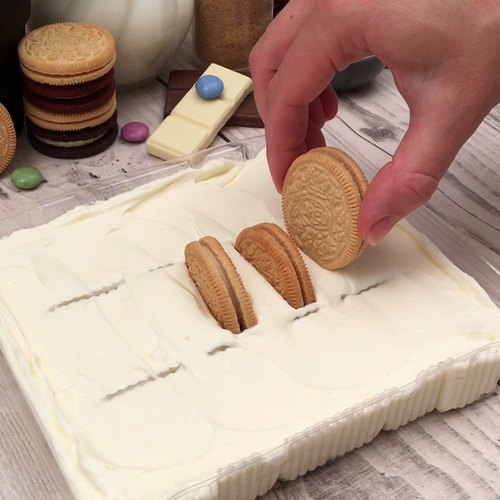 ---
Total time: 30 minutes
Ingredients for 8 people
Oreos (original, golden, and red velvet)
Milk
2 cups white chocolate
Food coloring (red and blue)
2 cups heavy cream
8 oz cream cheese
1 cup powdered sugar
---
Step 1/4
Remove Oreos from their packaging and dip them in milk. Mix the cream cheese, heavy cream, and powdered sugar. Spread 3/4 of the mixture inside the plastic Oreo tray.
Step 2/4
Insert the 3 flavors of Oreos into the 3 rows, and cover with the remaining cream cheese mixture. Freeze for 2 hours.
Step 3/4
Melt the white chocolate and separate into 3 parts. Use the food coloring to turn one part blue and another part red. Drizzle the blue and red mixtures on top of the white mixture.
Step 4/4
Remove the tray from the freezer and unmold it upside down onto a cake tray. Pour the red, white, and blue mixture over the ice box cake, slice, and enjoy!