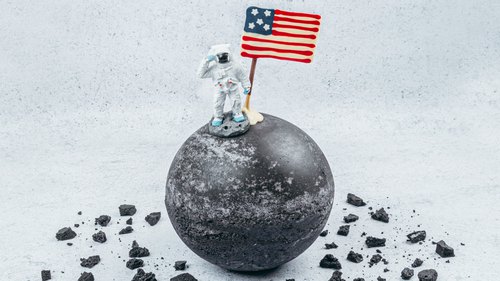 Fly Me To The Moon Cake
Fly Me To The Moon Cake! Shoot for the moon with this recipe 😁🌕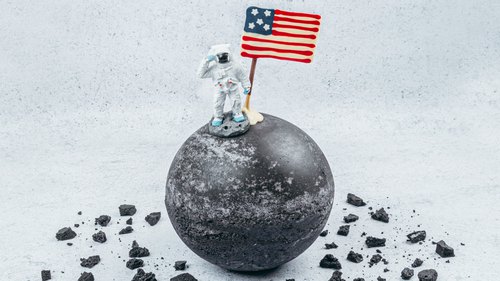 ---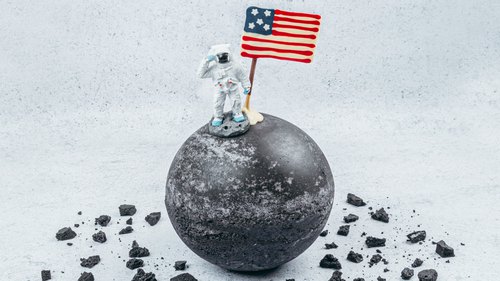 ---
Total time: 40 minutes
Prep time: 5 minutes, Cook time: 35 minutes
Ingredients for 4 people
2 1/4 cups of sugar
4/5 cup of water
2 tbsp of royal icing
Black food coloring
13.2 oz of dark chocolate
3/4 cup of butter
5 egg
1 cup of brown sugar
9 tbsp of flour
1 cup of heavy cream
3 1/2 oz of white chocolate
Salt
Blue food coloring
Red food coloring
1 pocky
Sugar stars
---
Tools
Astronaut toy
Thermometer
---
Step 1/4
Heat the sugar and water to 290°F. Turn the heat off and add the royal icing (dyed black). Pour the hot sugar into 2 lightly greased bowls and add a bowl on top to form the shells. Allow to cool.
Step 2/4
Make the chocolate cake by melting the butter and 7 oz of dark chocolate together in the microwave. Add the eggs then the flour and sugar. Divide the batter into 2 greased bowls (same size as the small sugar bowls). Bake the cakes for 30 minutes at 350°F.
Step 3/4
Heat the heavy cream and mix with the remaining dark chocolate. Add a pinch of salt. When the cakes have cooled place in the sugar shells. Add a thin layer of chocolate ganache and close the shells to create a sphere.
Step 4/4
Make the chocolate flag by piping lines of red chocolate. Cover with white chocolate and allow to set. Make a small square in blue chocolate and glue sugar stars on it. Stick the flag on a pocky stick and place the flag with the astronaut on the cake. Serve and enjoy!