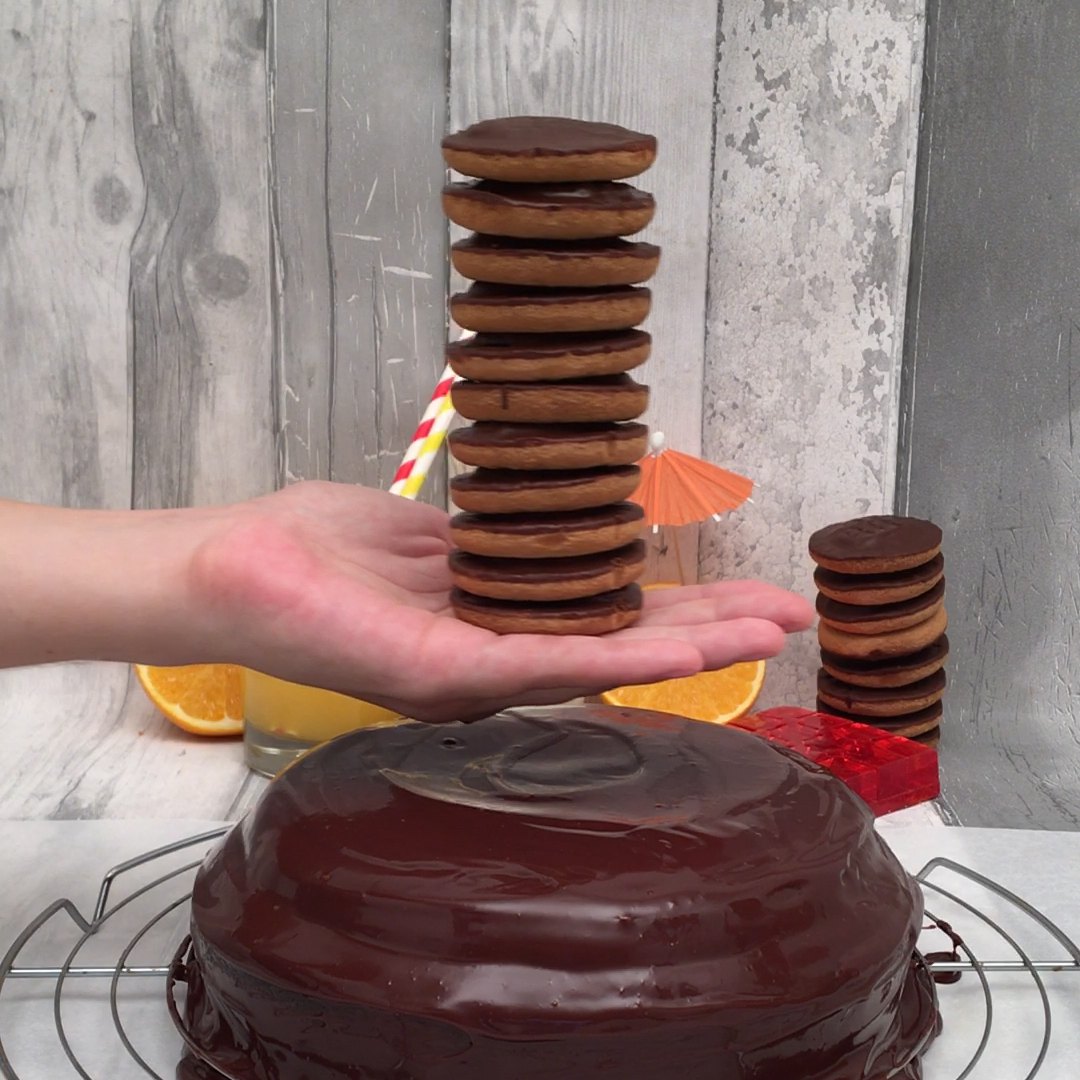 Chocolate Orange Cake
Chocolate Orange Cake! Just making sure we get our 5-a-day in!
Total time: 45 minutes
Ingredients for 8 people
1 1/2 cups of self-raising flour
1/2 cup of cocoa powder
1 1/2 cup of sugar
1 stick of soft butter
3 eggs
2 tbsp of milk
2 tbsp of orange juice
1 large orange
2 packets of orange flavour jelly
1 1/4 cups of dark chocolate
2/3 cup of cream
1 packet Jaffa Cakes®
---
Step 1/5
In a bowl, mix the flour, cocoa powder, sugar, butter, eggs and milk. Mix until you have a smooth consistency, then add the orange juice and the zest of 1 orange.
Step 2/5
Pour the cake mix into a lined cake tin and bake the cake in the oven at 350°F for 30 minutes. Leave the cake to cool, then unmold it from the tin.
Step 3/5
Mix the jelly with half the amount of boiling water recommended on the packaging to give a strong mix. Leave the jelly to set in a non-stick frying pan in the fridge. Then turn the jelly out of the frying pan onto the top of the cake.
Step 4/5
Melt the dark chocolate in a bowl, then add the warm cream and mix to give a smooth mixture. Pour the mixture over the jelly and cake to cover the surface.
Step 5/5
Decorate the cake with Jaffa Cake® pieces and enjoy.