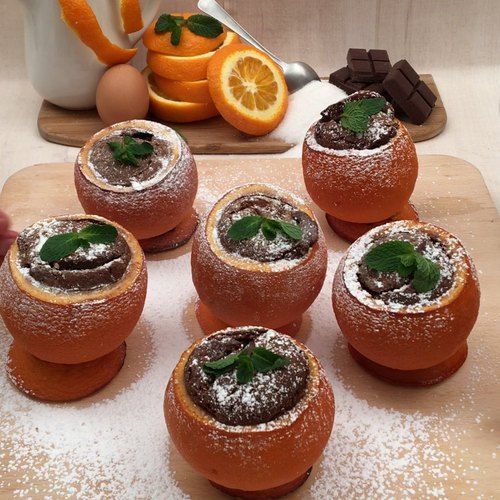 Chocolate Orange Cake!
We've got the magic combination for all the leftover fruit and chocolate from Christmas!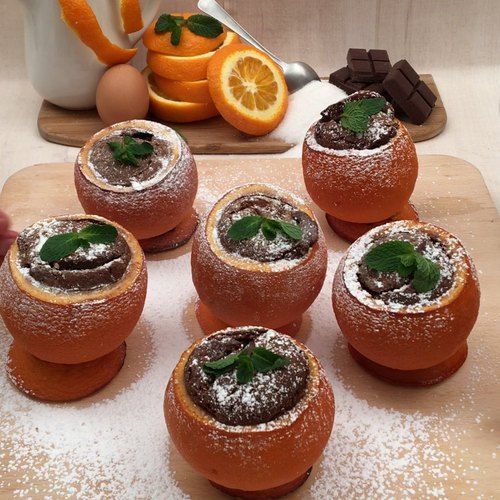 ---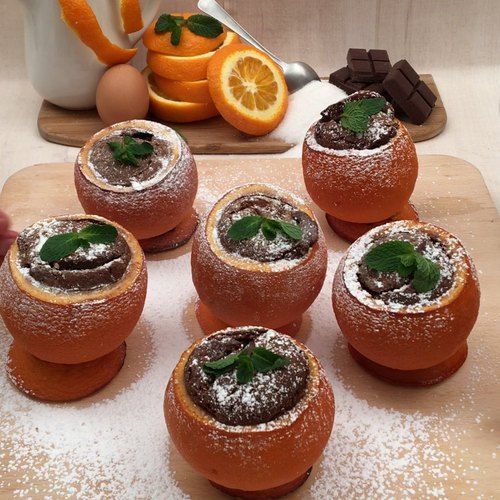 ---
Ingredients for 6 people
6 oranges
3/4 cup of sugar
3 eggs
15 tbsp of butter
1 1/2 cups of dark chocolate
3/4 cup of flour
powdered sugar
mint
---
Tools
Toothpicks
Sheet pan
Parchment paper
---
Step 1/4
Cut off the tops of the oranges and remove the flesh without damaging the skins. Crush to obtain orange juice.
Step 2/4
Put the tops of the orange cut side-down, then place the orange shells on top. Use a toothpick to attach them.
Step 3/4
Mix the sugar, 1/4 cup orange juice, eggs, butter, and melted chocolate, then add the flour. Portion out this mixture into the oranges and place them on a parchment-lined sheet pan.
Step 4/4
Bake 20 minutes at 350 °F. Remove from oven, dust with powdered sugar, decorate with mint, then enjoy.