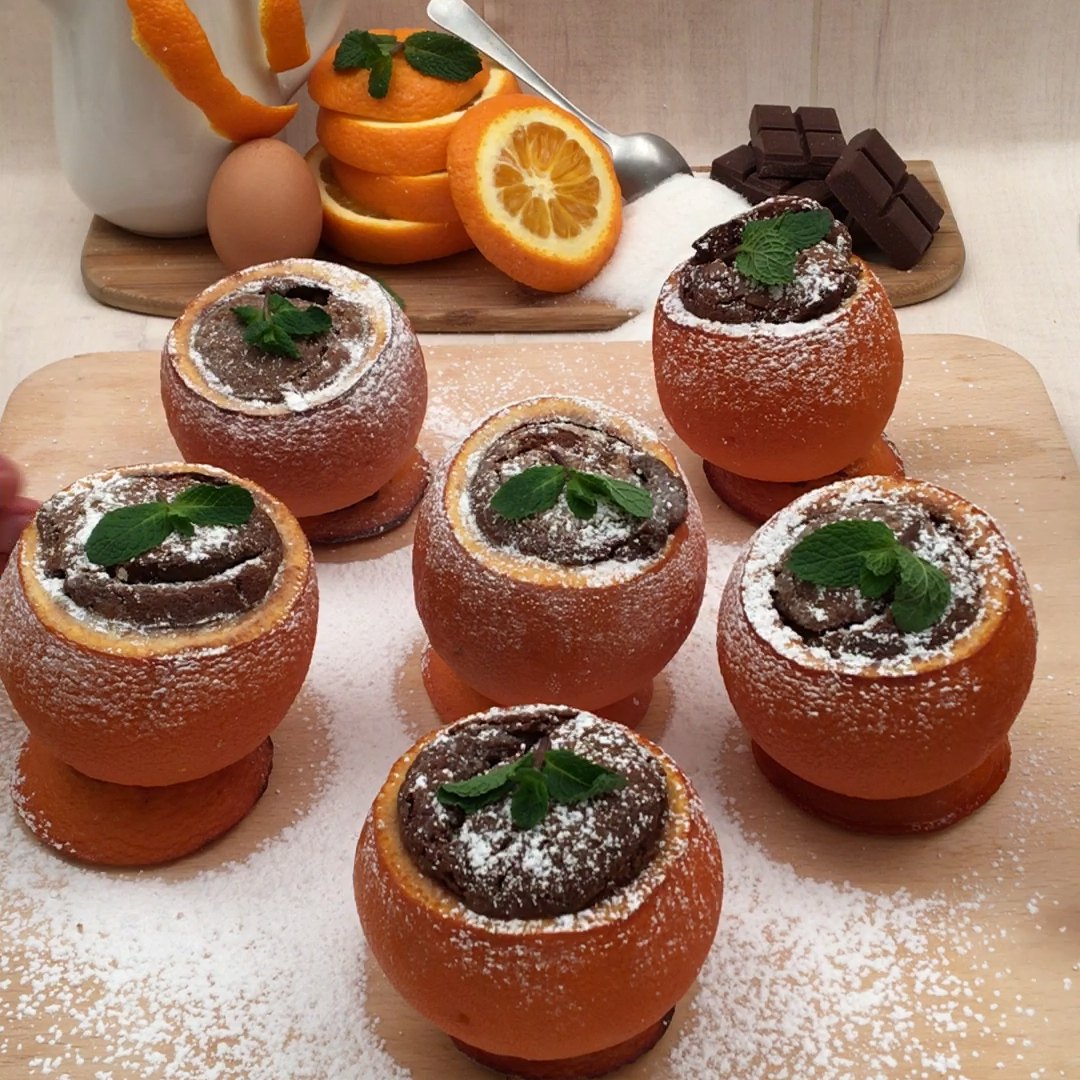 Chocolate Orange Cake!
We've got the magic combination for all the leftover fruit and chocolate from Christmas!
Made by you!
Ingredients
6 oranges
3/4 cup sugar
3 eggs
15 tbsp butter
1 1/2 cups dark chocolate
3/4 cup flour
Powdered sugar
Mint
Tools
3 toothpicks
1 sheet pan
Parchment paper
1. Cut off the tops of the oranges and remove the flesh without damaging the skins. Crush to obtain orange juice.
2. Put the tops of the orange cut side-down, then place the orange shells on top. Use a toothpick to attach them.
3. Mix the sugar, 1/4 cup orange juice, eggs, butter, and melted chocolate, then add the flour. Portion out this mixture into the oranges and place them on a parchment-lined sheet pan.
4. Bake 20 minutes at 350 °F. Remove from oven, dust with powdered sugar, decorate with mint, then enjoy.
Similar recipes from Chefclub