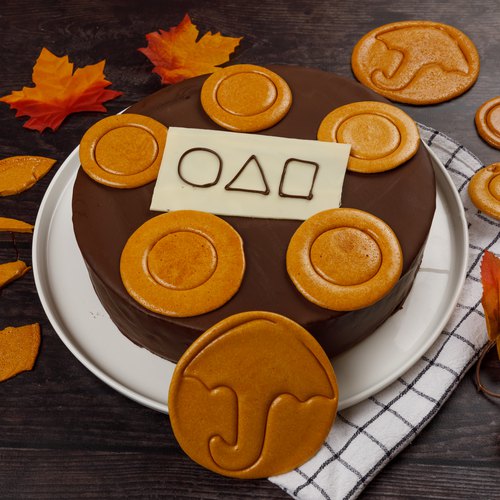 Dalgona Candy Cake
Will you be able to remove the treat without ruining its perfect shape?🌟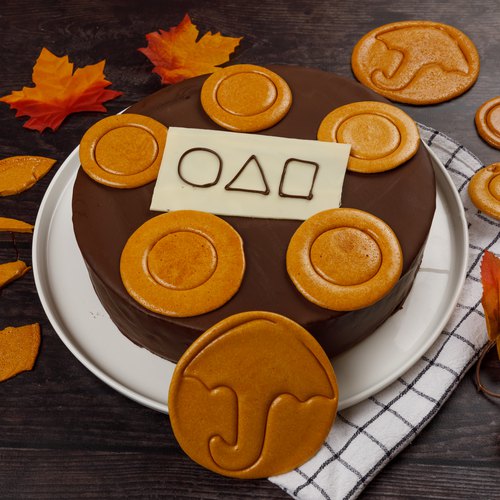 ---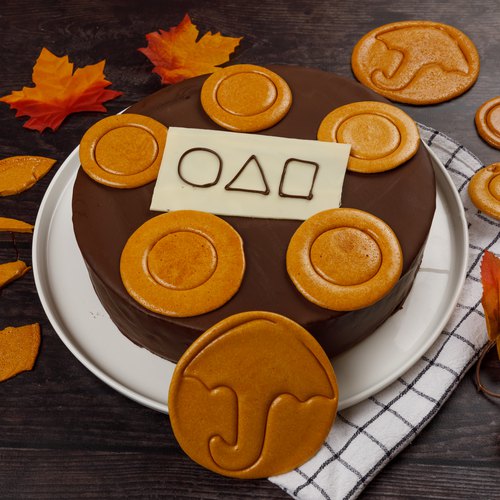 ---
Total time: 2 hours 20 minutes
Prep time: 35 minutes, Cook time: 45 minutes, Rest time: 1 hour
Ingredients for 6 people
6 eggs
2 cups of sugar
2 1/2 cups of flour
1/2 cup of heavy cream
2/3 cup of cocoa powder
2/3 tbsp of baking powder
1 1/3 cups of butter
6 pinches of baking soda
4 1/3 cups of dark chocolate
1 tbsp of white chocolate
---
Tools
Heart, rainbow, star, and bunny cookie cutter
Plastic bottle
Parchment paper
Cake pan
Dollar bills
Metal ladle
Skewer
Tape
Glass
---
Step 1/4
For the chocolate cake: Whisk the eggs and 1 1/2 cups sugar until white. Add the flour, baking powder, and cocoa powder and mix. Add the heavy cream, mix again, then add in the melted butter a little at a time and mix until smooth and glossy. Pour the mixture into a buttered round cake pan and bake for 45 minutes at 350 °F.
Step 2/4
Heat 3.5 tsp sugar in a metal ladle and stir to melt and caramelize. Remove from heat and mix with baking soda. Pour in small circles on a baking sheet covered with parchment paper and cut out the shape of a circle with a glass while the mixture is still hot. A few seconds later, press the cookie cutter of your choice into the center to make an impression. Repeat 5 times.
Step 3/4
Melt the chocolate, cover the cake with it, and set in the fridge for 30 minutes. Cut the bottom and top off of a plastic bottle, then make a vertical cut down the cylinder. Next, carefully heat a knife to make a vertical slit (see video), then make the cylinder smaller and tape it together on the other side. Place a roll of money in the center of the cylinder, cut out a rectangle in the center of the cake, and place the money roll in it. Stick a skewer in the side of the cake, passing it through the inside of the plastic roll.
Step 4/4
Melt the white chocolate, form a rectangle on a sheet of parchment paper, let it set for 30 minutes in the fridge, and place it on top of the plastic roll. Form a cone with parchment paper, pour the remaining melted dark chocolate inside and then draw a square, a triangle and a circle on the white chocolate rectangle. Arrange the Dalgona candies all around the cake and enjoy!