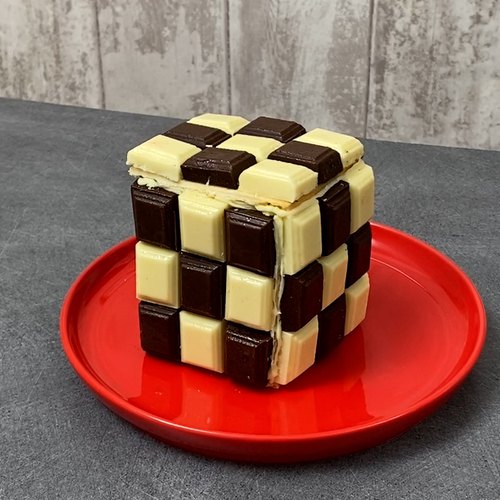 Hypnotizing Cake
A dessert that will have you mesmerized 💫😍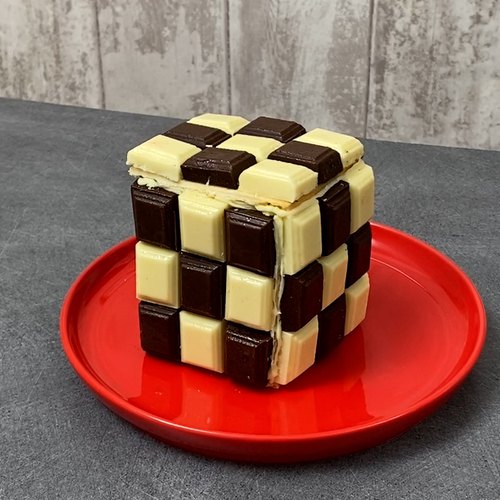 ---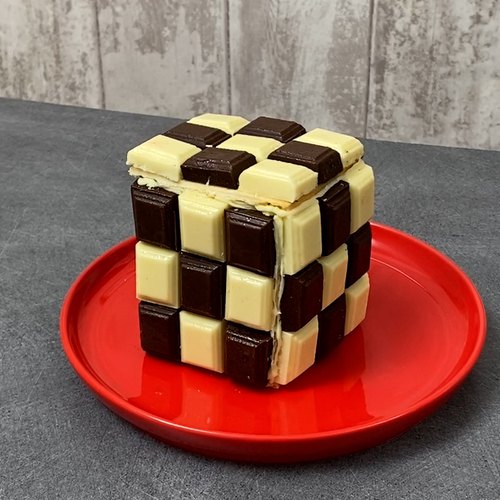 ---
Ingredients for 4 people
2 vanilla beans, scraped
puff pastry
2/3 cup of sugar
1/2 cup of cornstarch
5 egg yokes
2 cups of milk
1/4 cup of cocoa
2 ziploc bags
white chocolate squares
dark chocolate squares
melted white chocolate
ladyfingers
alchermes liqueur (or another spiced and sweet liqueur)
---
Tools
Milk cartons
Parchment paper
Cooling rack
---
Step 1/4
Create a cardboard rectangle using milk cartons. Use a stapler to attach the cartons together. Cover and line the rectangle with parchment paper using a stapler to attach it to the carton. Wrap the rectangle with puff pastry. Bake for 20 minutes at 350 °F.
Step 2/4
In a bowl, mix sugar, cornstarch, and the egg yolks. In a saucepan over medium hear mix together the milk and vanilla bean. Mix in the sugar mixture. Mix half the cream with the cocoa. Place each cream into two separate Ziploc bag.
Step 3/4
When the puff pastry is baked and cooled, remove the baking paper and milk carton. Place the rectangle upside down on a cooling rack. Pour white chocolate over the rectangle. Let harden.
Step 4/4
Using the Ziploc bag as a piping bag, pipe vanilla cream in the bottom of the box. Dip the lady fingers into the liqueur and layer on top of the cream. Cover the lady fingers with chocolate cream and repeat with more soaked lady fingers. Turn the box upside down onto the serving stray. Use white chocolate to "glue" white and dark chocolate squares to the sides of the box. Enjoy!