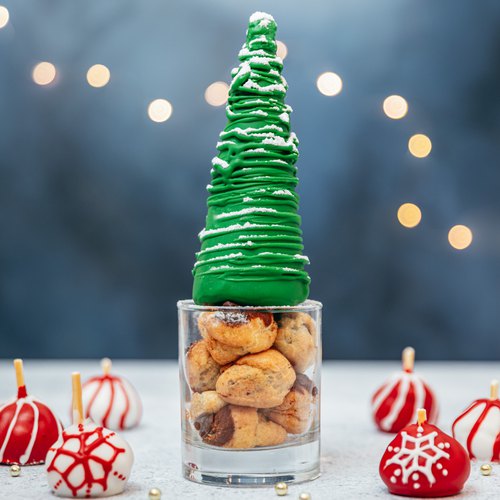 Profiteroles Christmas Tree
Profiteroles Christmas Tree! This dessert is fir real 🎄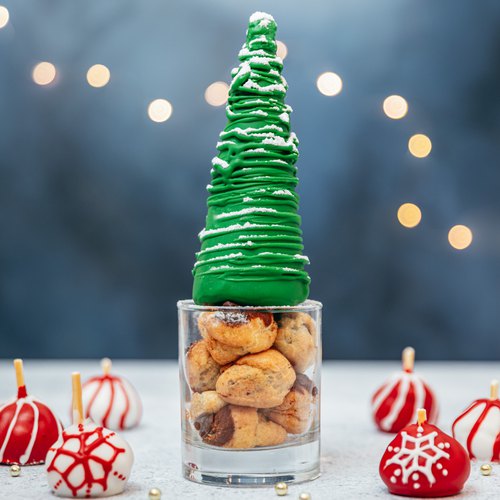 ---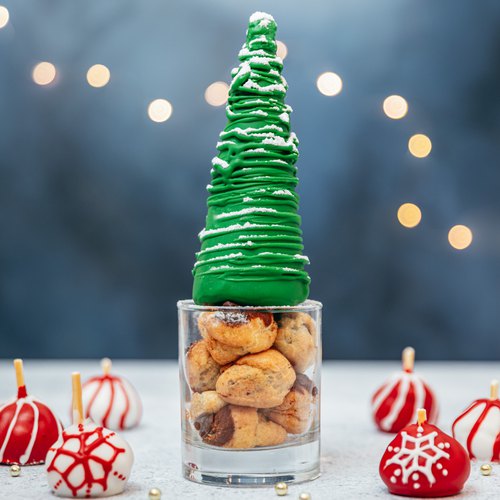 ---
Total time: 7 hours 34 minutes
Prep time: 4 hours 9 minutes, Cook time: 25 minutes, Rest time: 3 hours
Ingredients for 4 people
Red food coloring
Green food coloring
4/5 cup of heavy cream
Sugar pearls
0.3 cup of butter
14 oz of white chocolate
Salt
3 egg
1 cup of flour
10 pocky sticks
0.9 cup of water
7 oz of dark chocolate
Powdered sugar
---
Tools
parchment paper
Plastic sheet protector
---
Step 1/4
Place the water, butter, sugar and salt in a saucepan over the heat. Bring the water to a boil. Remove from the heat and add the flour all at once. Mix well. Allow to cool for a minute. Incorporate the eggs one by one. Form the cream puffs on a baking sheet lined with parchment paper. Bake at 350°F for about 20 minutes or until done.
Step 2/4
Make a ganache with chocolate and heavy cream. Garnish the cream puffs and stick a pocky in the center. Refrigerate for 30 minutes.
Step 3/4
Decorate the cream puffs with white and red chocolate to resemble ornaments. Add sugar pearls and set aside.
Step 4/4
Make a cone with a plastic sheet protector. Pour the green chocolate inside to make a Christmas tree. Serve with the cream puffs and enjoy!