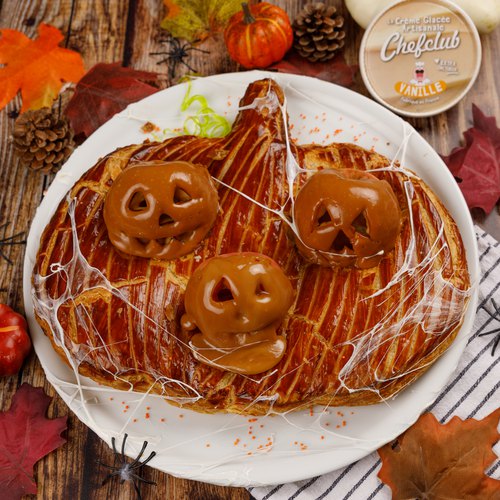 Haunted Caramel Apple
Haunted Caramel Apple! This sweet treat will haunt you! 🎃🍎🎃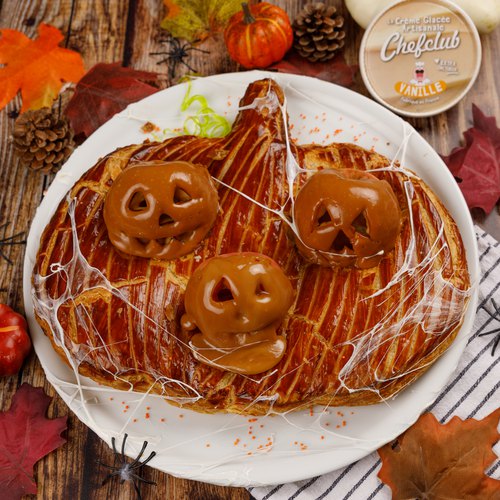 ---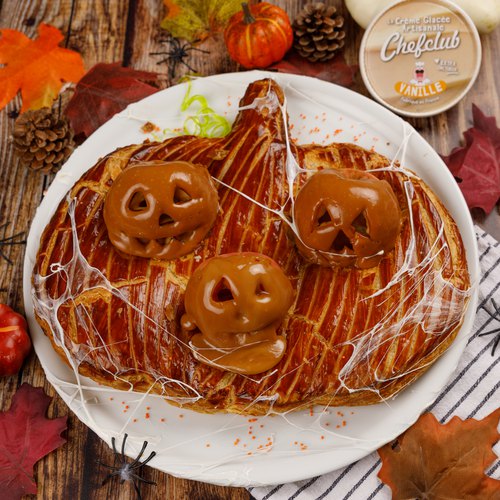 ---
Total time: 1 hour 5 minutes
Prep time: 35 minutes, Cook time: 30 minutes
Ingredients for 6 people
2 tbsp of butter
2 tbsp of sugar
4 apple flavored candy
3 apples
2 tbsp of grenadine syrup
10 caramel candies
2 puff pastries
1 egg yolk
1 pint of vanilla ice cream
4 marshmallows
Rice
---
Tools
Skewers
---
Step 1/5
Simmer the rest of the apples after emptying them with the butter, the sugar and 4 tbsp of water until you obtain a compote.
Step 2/5
Melt the apple-flavored candies in the microwave, stretch with your fingers, wrap around a wooden spoon handle and allow to cool.
Step 3/5
Core the apples, make incisions to form a pumpkin head, boil them in 1 liter of water with grenadine syrup then mix. Set the apples aside. Melt the caramel candies in a saucepan, pour the melted caramel over the apples then push in the eyes, nose and mouth using a skewer to make them stand out.
Step 4/5
Roll out the puff pastry, lay
the pumpkin design
on top then cut the puff pastry into a pumpkin shape. Make an applesauce with the leftover apples, pour the applesauce over the puff pastry, spread then place the second puff pastry in the shape of a pumpkin on top. Press together the edges of the puff pastry, flatten the pastry to form the eyes and mouth using a small dish. Brush the pastry with egg yolk then make light vertical incisions all over the pastry. Place 3 cups in place of the eyes and mouth, fill them with rice then bake for 30 minutes at 350°F.
Step 5/5
Place 3 scoops of Chefclub vanilla ice cream in the mouth and eye spaces. Place caramel apples on the ice cream scoops. Place caramel decorations. Melt the marshmallows in the microwave, form cobwebs on the apple pumpkin and enjoy!