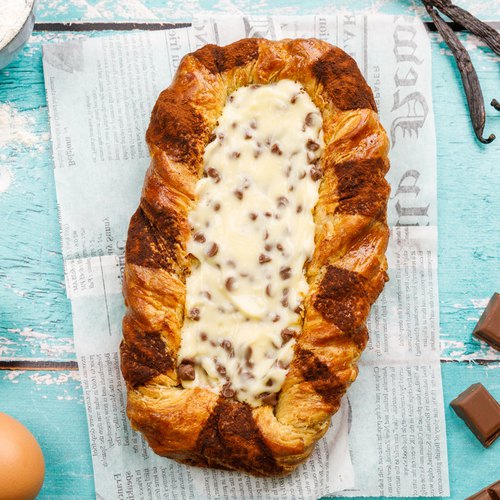 Chocolate Pastry Boat Dessert
Chocolate Pastry Boat Dessert! Get ready to set sail on a journey of flavors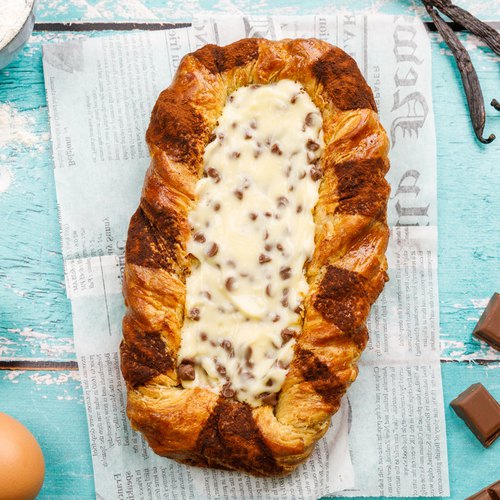 ---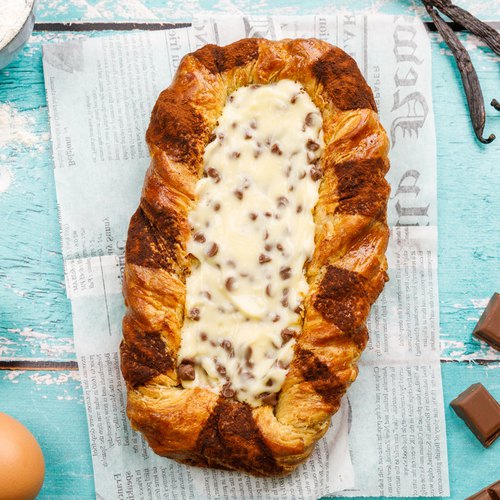 ---
Total time: 55 minutes
Prep time: 30 minutes, Cook time: 25 minutes
Ingredients for 3 people
3 1/2 oz of milk chocolate
3 1/2 oz of pastry cream
1 rectangular puff pastries
1 egg yolk
6 tbsp of cacao powder
3 thick rectangular puff pastries
---
Tools
parchment paper
Scissors
---
Step 1/3
Fill a deep plate with water and place it in the freezer. Melt the milk chocolate. Remove the plate from the freezer and unmold the ice cube onto a towel. Create chocolate droplets by pouring the melted chocolate through a slotted spoon onto the ice cube. Put the chocolate chips on a plate and chill them.
Step 2/3
Alternate layers of pastry cream and chocolate chips in 3 glasses. Place the 3 puff pastry sheets on a work surface, make a lengthwise incision on each sheet leaving some space on each end. Cut the rectangular puff pastry into 3 smaller rectangles, and then place them on a baking sheet lined with parchment paper. Twist the thicker puff pastry, place them on top of the rectangular puff pastry, and align their edges. Place a glass in the center of each puff pastry and brush them with egg yolk. Bake at 340°F for 25 minutes.
Step 3/3
Fold a rectangular sheet of parchment paper in half, fold it again in half, form a triangle on one side and a larger triangle on the other side. Cut squares on both sides of the paper to obtain a pattern. Pour each glass of pastry cream into each puff pastry. Place the pattern over the puff pastry and sprinkle cocoa on top to create a pattern on the edges of the puff pastry, then enjoy!