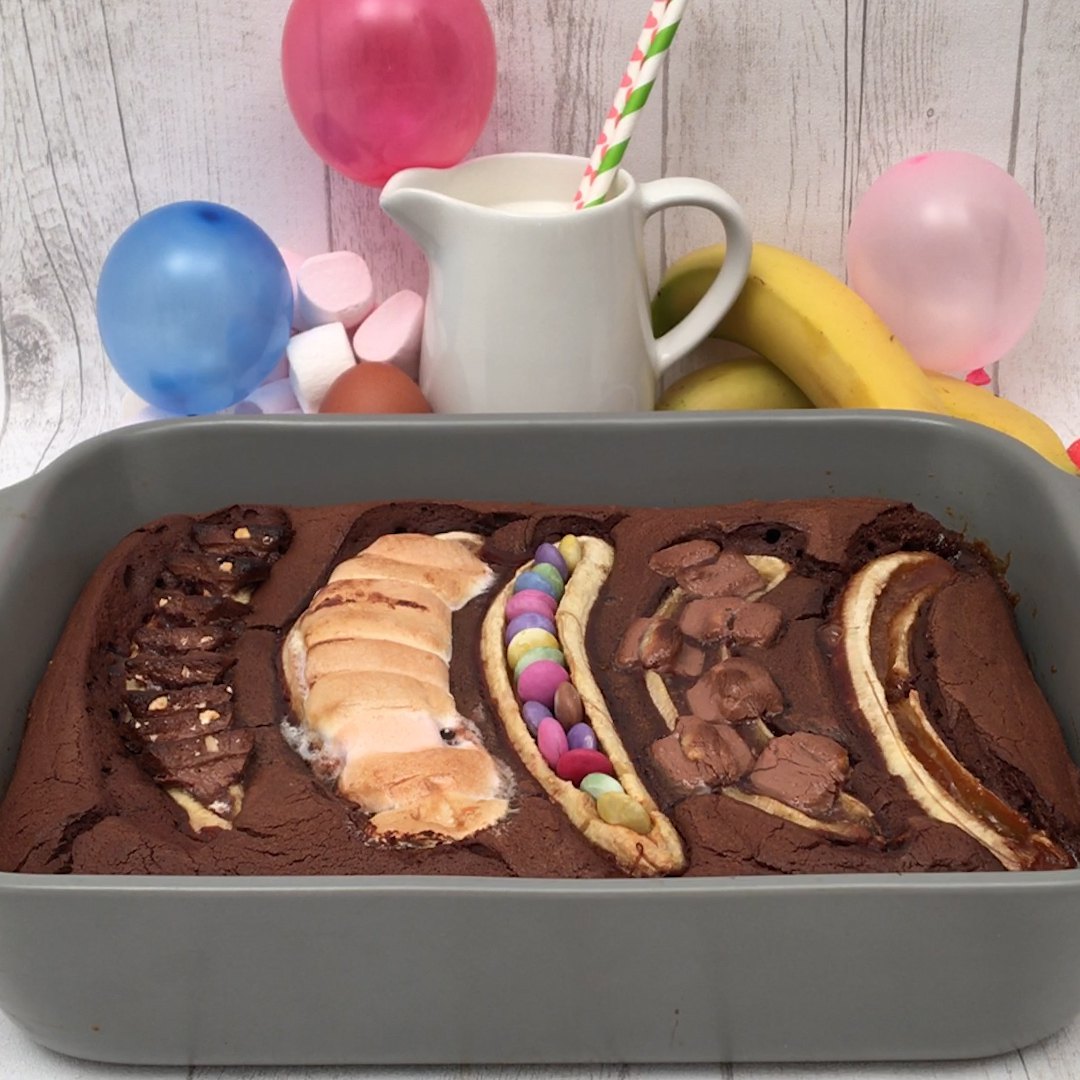 Choco-Banana Party
One party you don't want to miss 😬🍌🍫🎉
Made by you!
Ingredients
5 bananas
2 cups dark chocolate, melted
1 ⅓ sticks butter
1 cup flour
1/2 cup sugar
1 eggs
1 Toblerone ®
3 marshmallows
1 package M&M's ®
1 chocolate bar
Caramel sauce
Tools
1 casserole dish
1. Peel the bananas and dig out a channel the length of each. Mix the melted chocolate and butter with the flour, sugar, and eggs. Pour this mixture into the casserole dish.
2. Place the bananas on top and then place pieces of Toblerone ® in the channel of the first banana, halved marshmallows in the second, M&M's ® in the third, pieces of chocolate in the fourth, and caramel sauce in the last. Bake for 20 minutes at 350 °F and enjoy hot!
Similar recipes from Chefclub