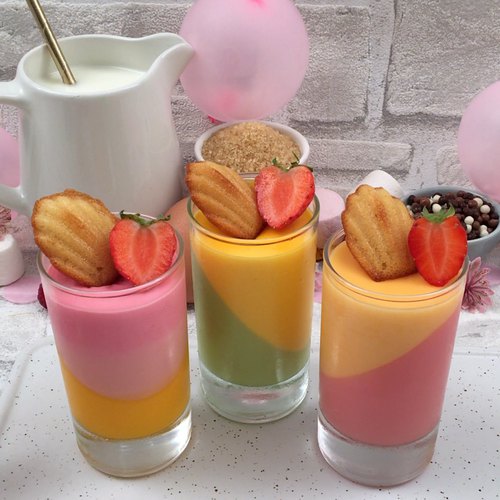 8 Incredibly Easy Desserts
Hack your way to an impressive sweet treat! 🤤🍦🍫🎂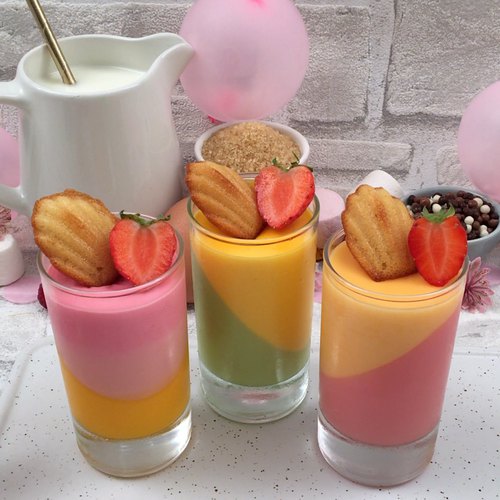 ---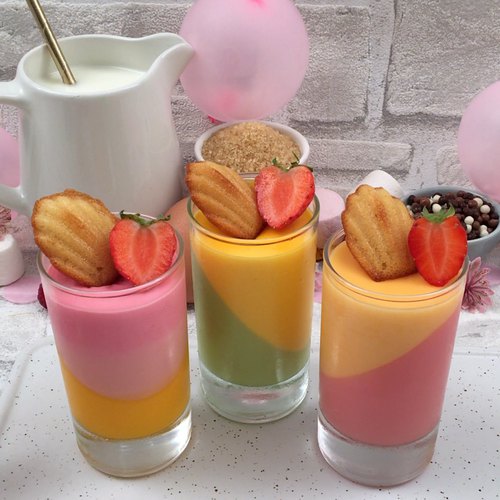 ---
Ingredients for 4 people
dark chocolate
sprinkles
gummy bears
heavy cream
milk chocolate
raspberry
sugar pearls
whipped cream
caramel
chocolate beads
chestnut cream
sugar
flour
eggs
ice cream cones
ladyfinger cookies
strawberries
chocolate cake mix
---
Tools
Milke carton
Hair straightener
Salad bowl
Parchment paper
Tall glasses
Balloons
Aluminum foil
Springform pan
---
Step 1/8
Pour a thin stream of melted dark chocolate into a bowl of water to obtain a chocolate sculpture, then place it on an ice-cream sundae.
Step 2/8
Pour sprinkles on parchment paper and fold the parchment paper over the sprinkles. Run the parchment paper through a hot hair straightener to make a sprinkle sheet. Stick the sprinkle sheet into an ice cream sundae.
Step 3/8
Sort the gummy bears by color, place them in separate bowls, and melt them in the microwave. Add heavy cream to each bowl and store in a cool place. Place tall glasses at an angle and fill them halfway with one of the mixtures. Add a mixture of another color on top to make a two-colored panna cotta.
Step 4/8
Inflate 2 balloons and dip one in melted milk chocolate and another in melted dark chocolate and place them in the freezer. Place a bowl of melted dark chocolate in a larger bowl full of ice cubes and whip the chocolate into a mousse. Fill a piping bag with the mousse. Pop the balloons, demold the chocolate bowls, and fill them with the mousse. Decorate with raspberries and sugar pearls.
Step 5/8
Cover the ring of a springform pan with aluminum foil to cover one side. Place ice cream cones in the foil-lined side of the mold and fill with a chocolate cake batter. Bake for 10 minutes at 350 °F and then enjoy with whipped cream.
Step 6/8
Fill ramekins halfway with chocolate cake batter and add a scoop of vanilla ice cream on top. Cover with more cake batter. Bake for 12 minutes at 350 °F and enjoy with caramel and chocolate beads
Step 7/8
Add sugar, flour, and 1 egg to an almost empty jar of chestnut cream, then push in a chocolate bar. Bake for 12 minutes at 350 °F. Drizzle hot caramel over another jar and place the shell on the jar that has just come out of the oven.
Step 8/8
Cut open one side of an empty milk carton and put a layer of whipped cream in it. Soak ladyfinger cookies in milk and lay them on top of the whipped cream. Add a layer of strawberry syrup and repeat these three steps and chill. Turn out of the mold, decorate with strawberries, and enjoy.