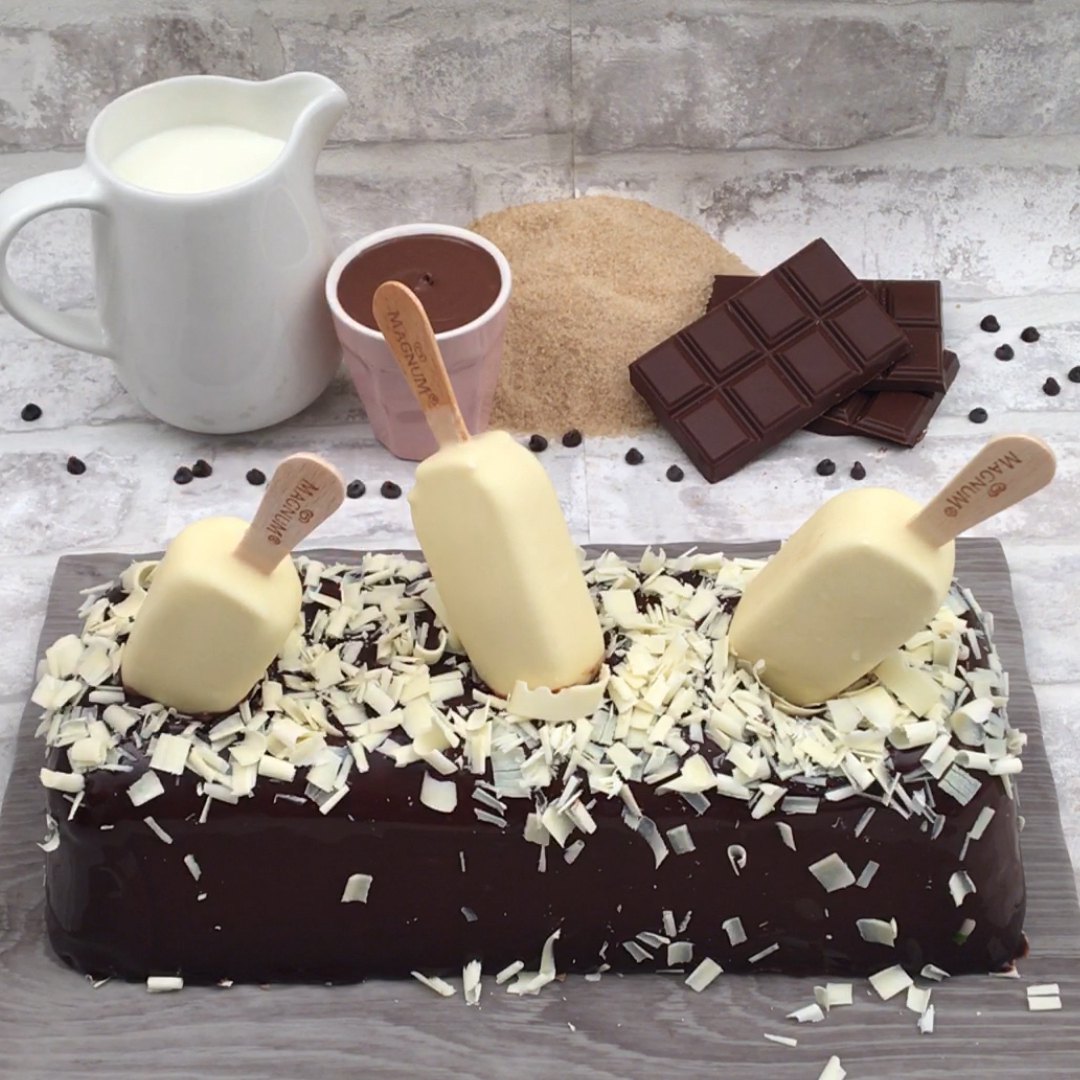 Triple Chocolate Semifreddo
Get a triple slice of the action!
Total time: 45 minutes
Ingredients for 6 people
1 1/3 cups heavy cream
1/4 cup powdered sugar
1 cup milk chocolate, melted
1 box Magnum White Classic
1 cup dark chocolate
2 cups hot milk
1 bar white chocolate
3 Mini White Chocolate Magnum Bars
---
Tools
Loaf pan
Metal rack
Vegetable peeler
---
Step 1/3
In a bowl, combine the heavy cream and powdered sugar. Whip until stiff, then add the milk chocolate and fold with a silicone spatula. Chill.
Step 2/3
Unwrap 2 Magnum bars and remove the sticks. Fill the bottom of the loaf pan with the mousse and place two Magnum bars on top. Fill the pan to the top with mousse and freeze for 2 hours.
Step 3/3
In a bowl, cover the dark chocolate with hot milk and mix until all of the chocolate is melted. Set aside. Unmold the frozen mousse and place on a metal rack. Pour the chocolate ganache on top, covering it completely. Garnish with white chocolate shavings and place 3 Mini White Chocolate Magnums on top. Enjoy.