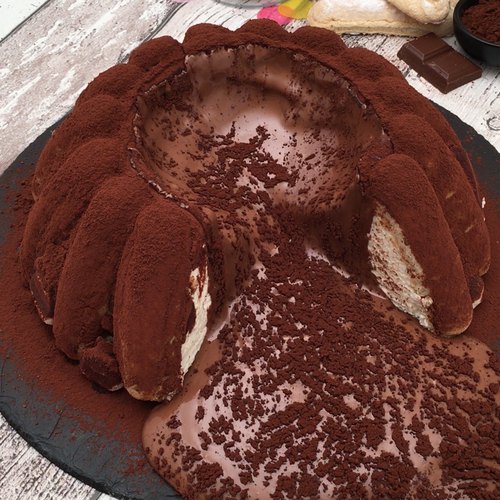 Tiramisu Volcano
Impress your guests 🍰😍🇮🇹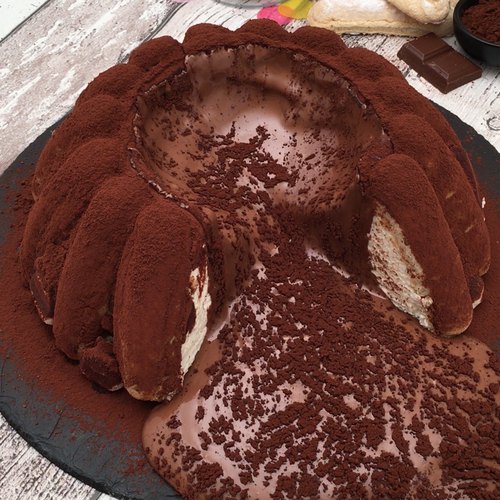 ---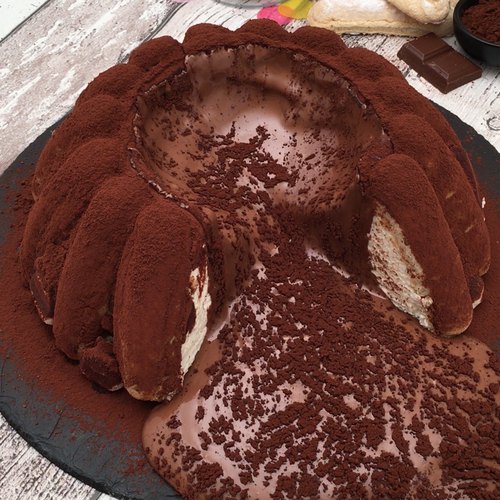 ---
Ingredients for 6 people
20 lady finger coookies
1 cup of coffee
2 cups of mascarpone
2/3 cup of icing sugar
4 1/3 cups of whipping cream
1 vanilla bean
1 1/4 cups of milk chocolate
1/2 cup of cocoa powder
---
Tools
Salad bowl
Small bowl
Electric hand mixer
Freezer bag
---
Step 1/4
Place the small bowl upside down in the large bowl. Dip the lady fingers in the coffee and line the sides of the bowl with with them.
Step 2/4
Whip the mascarpone, icing sugar, and whipping cream with the seed from the vanilla bean and place in the freezer bag.
Step 3/4
Cut off one of the corners of the bag to make a piping bag and use it to fill the bowl with whipped cream. Cover the whipped cream with more lady fingers soaked in coffee and refrigerate for 30 min.
Step 4/4
Flip over to demold, remove the bowl, and then the small bowl, and pour the melted milk chocolate into the hole left by the small bowl. Cover the cake with cocoa powder, slice, and enjoy!