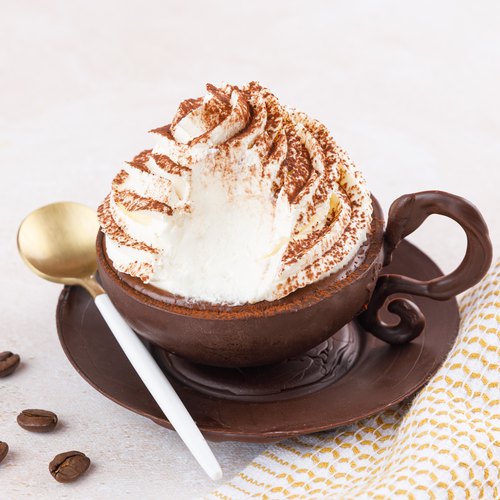 Coffee Lover Cappuccino
Coffee Lover Cappuccino! Take life one cup at a time 😚☕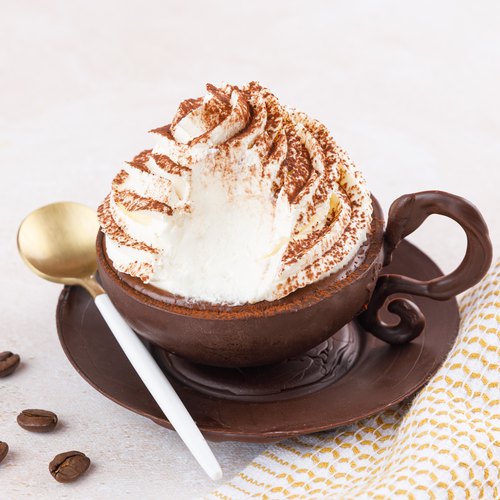 ---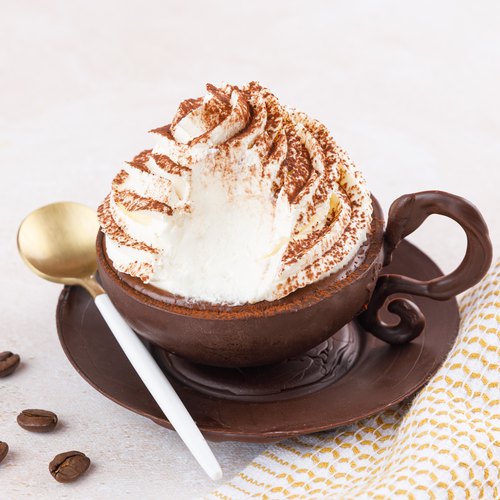 ---
Total time: 55 minutes
Prep time: 35 minutes, Rest time: 20 minutes
Ingredients for 2 people
1 3/5 cups of dark chocolate
3 egg whites
2 tsp of instant coffee
1.3 cups of heavy cream
1 cup of mascarpone
2 tbsp of powdered sugar
Cocoa powder
---
Tools
Piping bag
Milk frother
---
Step 1/3
Place a ladle in the freezer for a few minutes, melt 1.2 cup of dark chocolate, dip the lower part of the ladle in the melted dark chocolate and let the chocolate set. Unmold it from the ladle. Place a small upturned plate on a larger plate, pour the rest of the melted dark chocolate on the upturned plate and form a small chocolate cup handle. Refrigerate the plate, the handle and the dark chocolate shell for 20 minutes. Repeat the process twice.
Step 2/3
Pour the egg whites into a ladle, add the instant coffee, melt the rest of the chocolate and add it to the mixture. Stir using a milk frother. Repeat the process twice. Heat the bottom of the chocolate shell and place it on the chocolate plate, repeat with the chocolate handle and place it on the side of the cup. Repeat for each chocolate cup. Pour the mixture of coffee, egg whites and chocolate into each cup.
Step 3/3
Whip the heavy cream, mascarpone and powdered sugar together. Place in a piping bag and pipe the whipped cream on each cup, sprinkle with cocoa powder and enjoy!