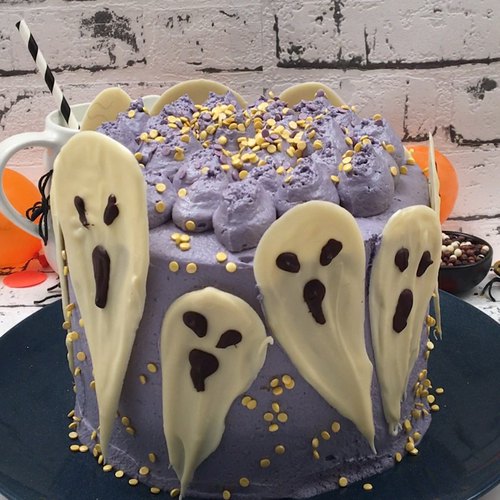 6 Scary Desserts
It's Halloween Ghouls!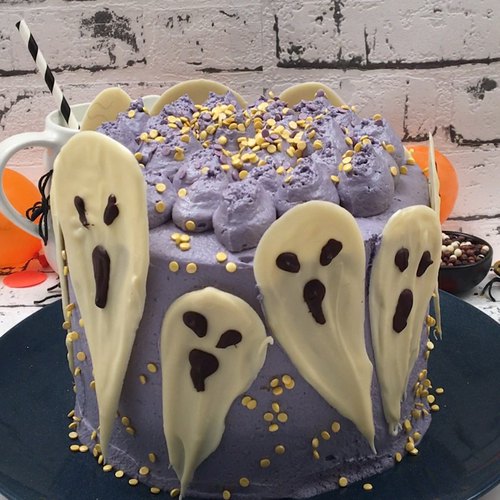 ---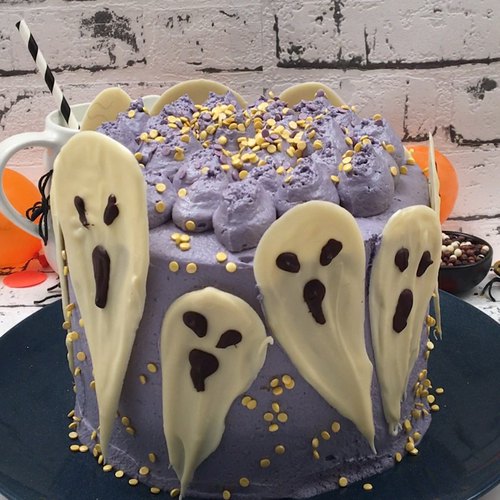 ---
Ingredients for 6 people
chocolate cake
melted chocolate
melted white chocolate
m&ms, orange and brown
candy
powdered sugar
round cookies
frosting
red food coloring
walnuts
whipped cream
green food coloring
brownies
strawberries
oreos
large cake
cupcakes
chocolate sprinkles
cake decorations
---
Tools
Skewers
Parchment paper
Baloons
Marker
---
Step 1/6
Cover a chocolate cake in melted chocolate, then in a spiral form, add white chocolate. Using a skewer or toothpick, make lines starting from the center and pulling outward to create a spider web pattern. Cover with orange and brown M&M's and other scary candies. Dust with powdered sugar.
Step 2/6
On your favorite round cookie, place white royal icing, then dip walnuts in red royal icing. Place the walnuts on the cookies and dot with additional red icing. Enjoy.
Step 3/6
On brownies, frost with green icing. Take a strawberry and cut off the leaves, then cut a small opening on the large end. Paint the opening with dark chocolate and use white royal icing to create teeth around the opening. Place the cut side down on the green icing. Dust with Oreo crumbs. Enjoy.
Step 4/6
Melt white chocolate, then using a spoon place a little on a parchment paper and pull back creating a ghost shape. Use dark chocolate to paint on a scary face. On an already decorated cake, adhere the chocolate ghosts. Decorate with sprinkles of choice.
Step 5/6
Dip strawberries in melted dark and white chocolate, when placing on parchment to dry pull down to create a trail of chocolate (add more as needed to create a ghost shape). Freeze until hard. Use chocolate to draw on faces. Place on top of frosted cupcakes.
Step 6/6
Fill orange balloons with a mix of spooky sprinkles and candies. Blow up the balloons then draw jack o' lantern faces on them. Top with some green ribbons or paper. Then pop when you want the treats inside.