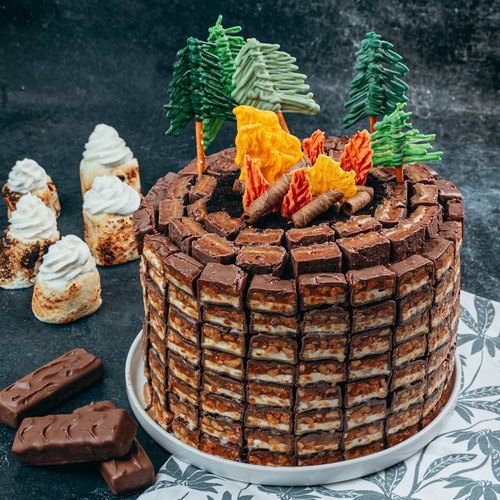 S'mores Shots & Campfire Cake
S'mores Shots & Campfire Cake! Take a walk on the wild side with this recipe 😄🌲🔥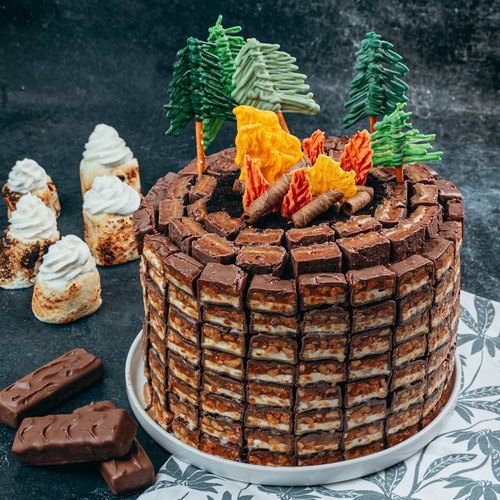 ---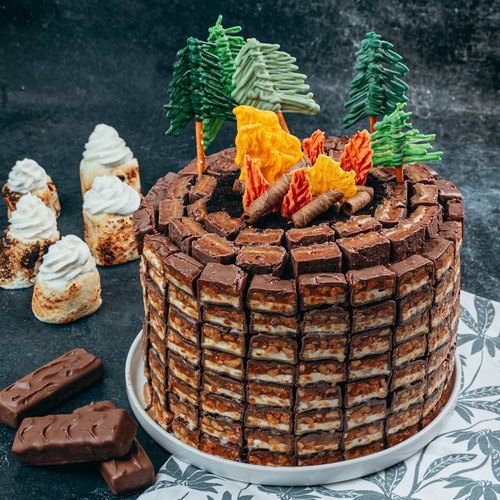 ---
Total time: 20 minutes
Prep time: 20 minutes
Ingredients for 8 people
1 cup of chocolate liquor
5 large marshmallows
1 cup of milk chocolate
1/2 cup of whipped cream
1 package of oreos
12 mars bars
1 cake
6 pretzel sticks
3 cups of white chocolate
Green food coloring
Orange food coloring
Yellow food coloring
Cookies
---
Tools
Cling wrap
---
Step 1/4
Toast the marshmallows and remove the centers. Brush the center with melted milk chocolate and fill with chocolate liquor. Pipe whipped cream on top. Set aside.
Step 2/4
Cut chocolate bars into small squares, shape into a large rectangle and place on plastic wrap. Wrap the chocolate cake with the chocolate bars. Place additional pieces of chocolate bars on top of the cake in a circular pattern. Add crushed oreos in the center.
Step 3/4
Place pretzel sticks on top of a sheet of parchment paper. Pipe melted green chocolate on top to resemble fir trees. Set aside. Create flames with melted orange and yellow white chocolate.
Step 4/4
Place the fir trees and flames on top of the cake. Place cookies to resemble logs. Serve with the s'mores shots and enjoy!