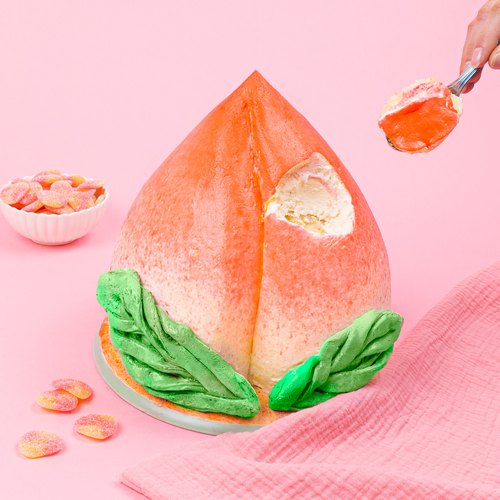 Peach Perfect Cake
Peach Perfect Cake! This dessert will leave you peachless 🍑😘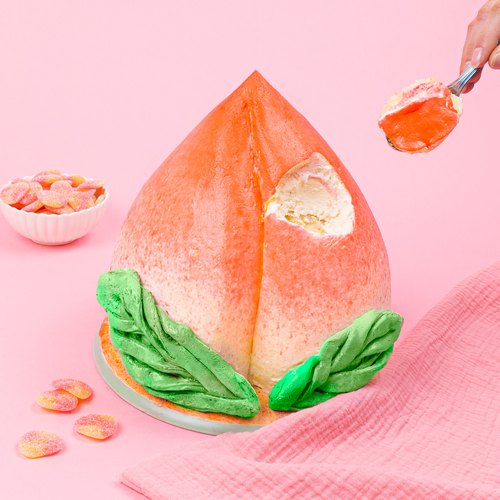 ---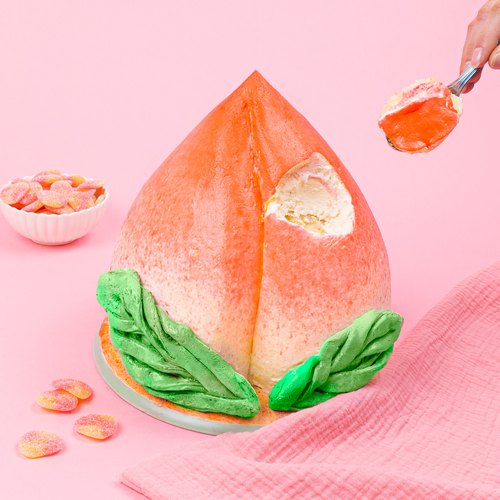 ---
Total time: 2 hours 15 minutes
Prep time: 15 minutes, Cook time: 30 minutes, Rest time: 1 hour 30 minutes
Ingredients for 8 people
3 vanilla cakes
6 cups of buttercream frosting
3 mini vodka bottles
Sugar
1 lemon
1 peach
3 cups of whipped cream
Food coloring
3 bags of peach gummies
1/2 cup of cornstarch
1/2 cup of powdered sugar
---
Tools
Spray bottle
---
Step 1/4
Stack the cakes and pipe 3 cups of buttercream between the layers. Refrigerate overnight. Cut a medium size triangular slice out of the cake and set aside. Add sugar and lemon juice to the mini vodka bottle. Close the tops and place in a kettle for 25 minutes.
Step 2/4
Remove the center of the cake and add a whole peach. Pour the vodka simple syrup on top. Carve the cake to resemble a cone. Close the hole at the top of the cake and coat everything with buttercream. Refrigerate for one hour. Coat the cake in whipped cream. Mix vodka with pink and orange food coloring. Place in a spray bottle. Spray the cake to resemble a peach. Add touches of red and yellow for highlights. Set aside.
Step 3/4
Melt the peach gummy candies. Whisk and add green food coloring. Allow to cool.
Step 4/4
Place between two sheet trays lined with parchment paper and set aside for 30 minutes. Remove parchment paper, coat the marshmallow with powdered sugar and cornstarch. Fold one of the rectangles in half and cut slits lengthwise. Twist and shape into leaves. Place on top of the cake, serve and enjoy!