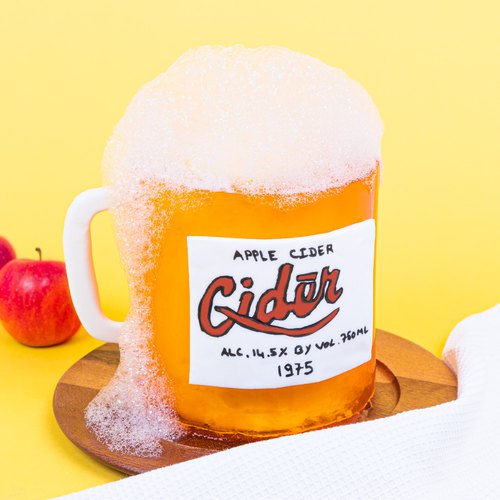 Pint Of Cider Cake
Pint Of Cider Cake! A St. Paddy's day treat 🍀🍺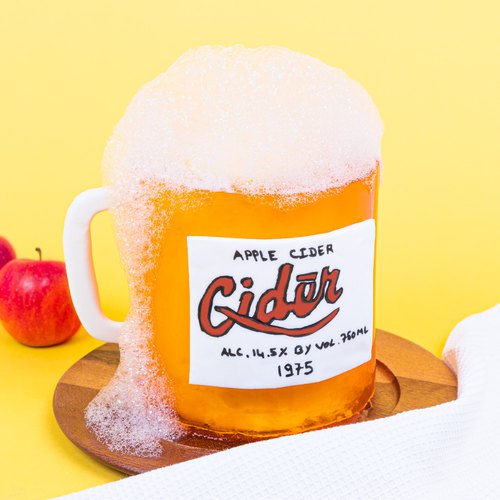 ---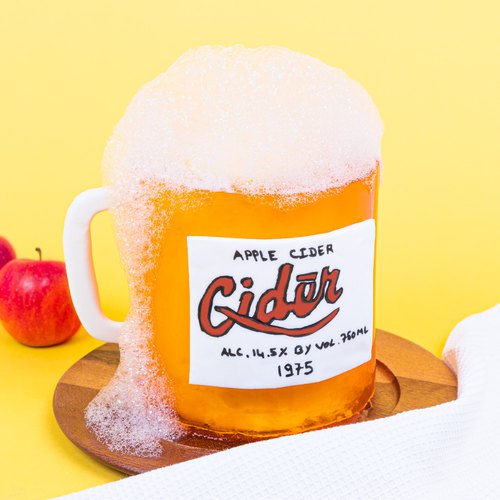 ---
Total time: 3 hours 10 minutes
Prep time: 10 minutes, Rest time: 3 hours
Ingredients for 4 people
1 cake
2 cups of buttercream frosting
2 l of orange & yellow jello
3 1/2 oz of fondant
Apple juice
Soy lecithin
---
Tools
Immersion blender
---
Step 1/4
Cut the cake lengthwise. Stack the cake and pipe buttercream between each layer.
Step 2/4
Pipe buttecream in a circle around the cake and place a plastic sheet protector in a circle around the cake. Fill the space with yellow and orange jello. Allow to set in the refrigerator.
Step 3/4
Create the beer label and handle with fondant. Place on the side of the jello.
Step 4/4
Mix apple juice and soy letichin with the immersion blender to create bubbles. Place on top of the cake. Serve and enjoy!