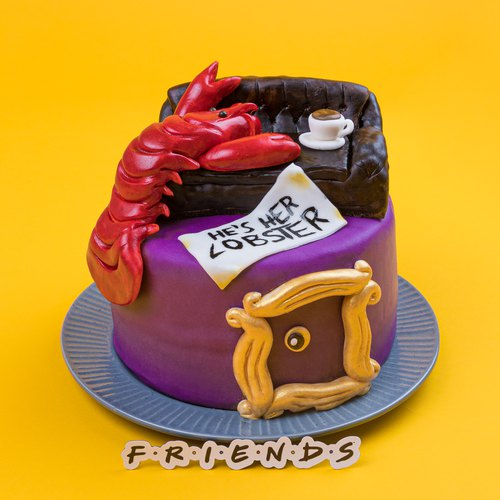 Friends' Lobster Cake
Friends' Lobster Cake! This dessert is simply meant to be 😘🎂🦞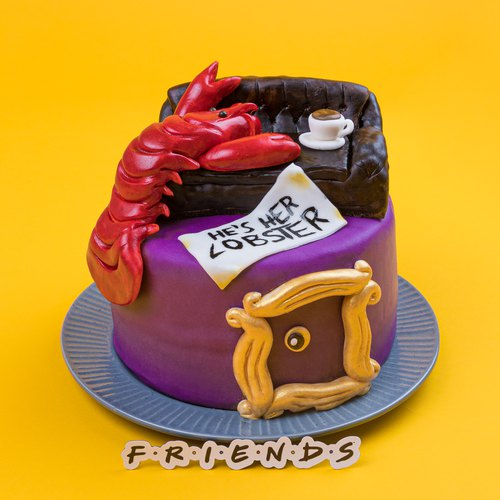 ---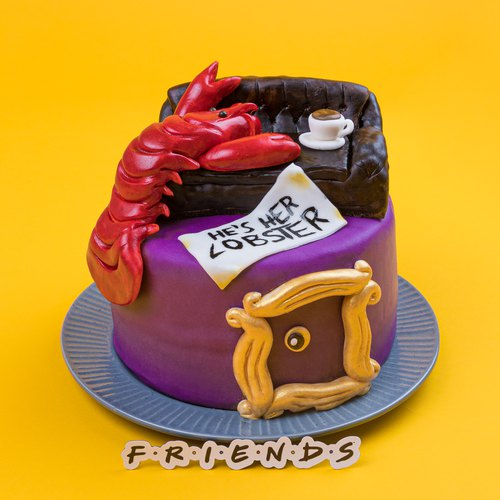 ---
Total time: 2 hours 45 minutes
Prep time: 15 minutes, Cook time: 1 hour 30 minutes, Rest time: 1 hour
Ingredients for 6 people
1 3/4 cups of flour
3 1/2 cups of sugar
6 egg
4 cups of butter
3 tsp of baking powder
4 egg whites
18 oz of fondant
Orange food coloring
Red food coloring
Brown food coloring
Purple food coloring
Edible gold glitter
4 cups of rice krispies
4 oz of marshmallows
---
Tools
Ruler
Rolling pin or metal rod
---
Step 1/4
Make the Victoria sponge cake by whisking 1¼ cups of softened butter and 1½ cups of sugar. Add the eggs and continue beating. Add flour and baking powder. Bake in 2 or 3 greased molds of the same size for 1½ hours at 320°F.
Step 2/4
Make the buttercream by heating the egg whites and the remaining sugar in a double boiler at 160°F. When the temperature is reached, put in a stand mixer and whisk at high speed to bring it down to 95°F. Add cubes of very cold butter and whisk until smooth. When the cakes have cooled, mouth the cake garnishing with buttercream between each layer. Add buttercream to the outside and refrigerate for 1 hour.
Step 3/4
Dye the fondant with the different colors. In a pan, melt the butter and the marshmallows. Mix with the rice krispies. Spread out on a flat surface and cut into rectangles to make the sofa. Cover with the fondant.
Step 4/4
Add details to the decorations with the food coloring. Coat the cake with purple fondant and add the decorations on top. Serve and enjoy!