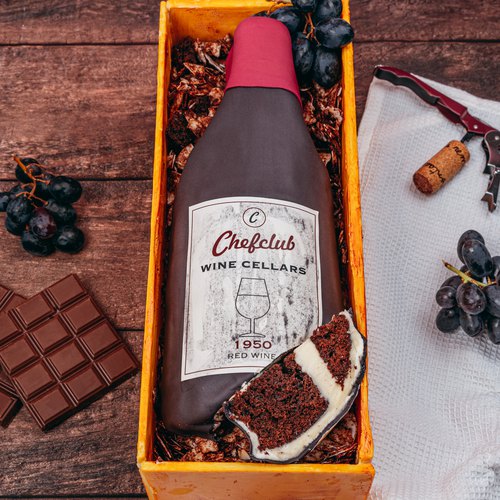 Wine Not Brownie Cake
Wine Not Brownie Cake! Wine down with this fudgy dessert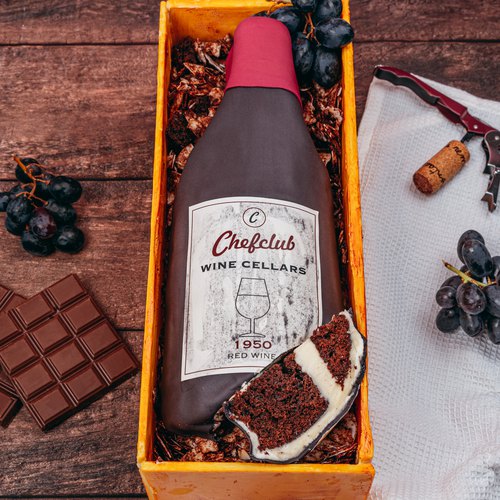 ---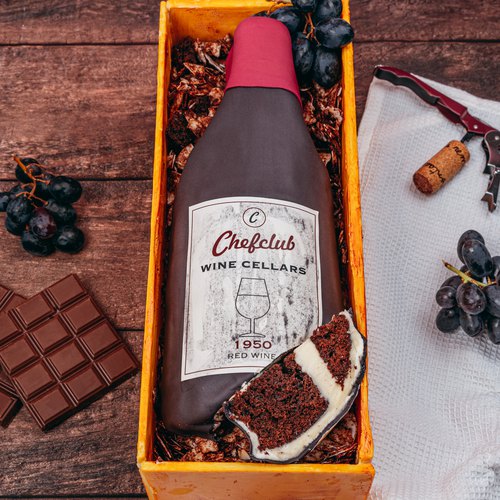 ---
Total time: 50 minutes
Prep time: 20 minutes, Cook time: 30 minutes
Ingredients for 6 people
Chocolate cake mix
Red wine
Egg
Oil
Buttercream frosting
Fondant
White chocolate
Food coloring
Cereal
Grapes
---
Step 1/4
In a large mixing bowl, whisk together the cake mix, wine, oil and eggs. Pour the batter into 4 small cake pans and bake until done.
Step 2/4
Stack the cakes and pipe buttercream between each layer. Coat the entire cake in buttercream, cut out a large piece and sculpt into a wine bottle shape.
Step 3/4
Cover the cake shaped like a bottle with black fondant. Use red fondant for the bottle cap and white fondant for the label.
Step 4/4
Melt white chocolate and pour over a baking sheet. Allow to harden, cut into rectangles and heat the sides to assemble into a box. Brush with food coloring, place the remaining cake inside the box and cover with cereal. Place the cake bottle on the cereal and decorate with grapes. Serve and enjoy!