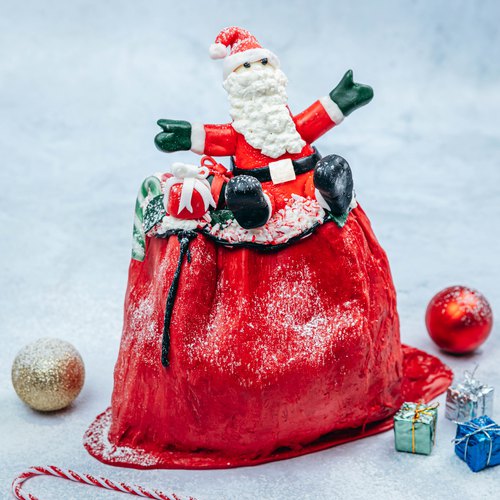 Santa-sack Cake Pop
Santa-sack Cake Pop! The dessert that keeps giving 🎁🎅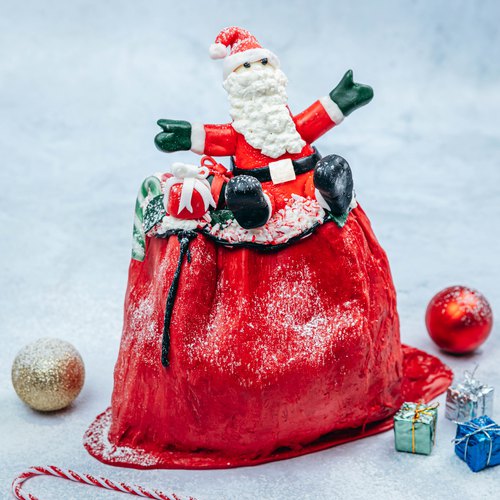 ---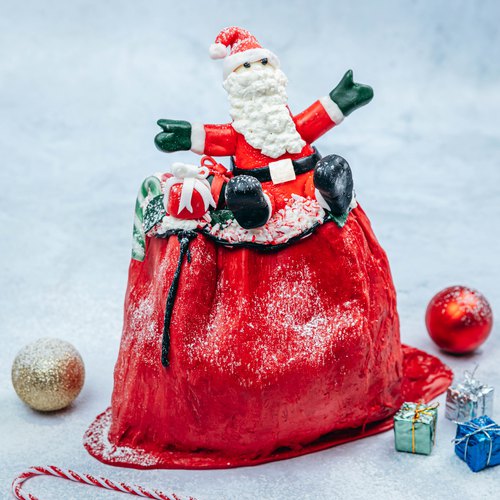 ---
Total time: 50 minutes
Prep time: 20 minutes, Rest time: 30 minutes
Ingredients for 3 people
14 oz of white chocolate
Red food coloring
1 cake
4 1/2 oz of mascarpone
Black fondant
White fondant
Red fondant
0.9 cup of heavy cream
3 1/2 oz of peppermint candies
---
Tools
Ziploc bag
Plastic bottle
---
Step 1/3
Melt the white chocolate and dye it red. Dip a Ziploc bag in the chocolate (several thick layers). Fill the bag in order to create the shape of the bag.
Step 2/3
Crumble the cake and mix with mascarpone to make the cake pop dough. Cut the plastic bottle, place the dough in the bottle and freeze. Unmold, dip in the remaining red chocolate and decorate with the fondant to create Santa Claus.
Step 3/3
Garnish Santa's bag with the rest of the cake, whipped cream and crushed peppermint candies. Place Santa Claus on top and enjoy!