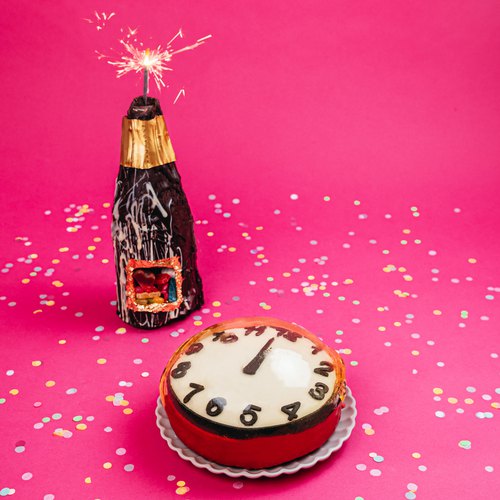 Midnight Clock Cake
Midnight Clock Cake! You'll coming back four seconds 🕛✨🍰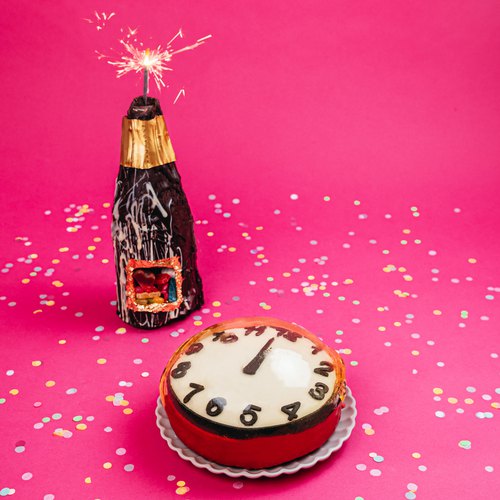 ---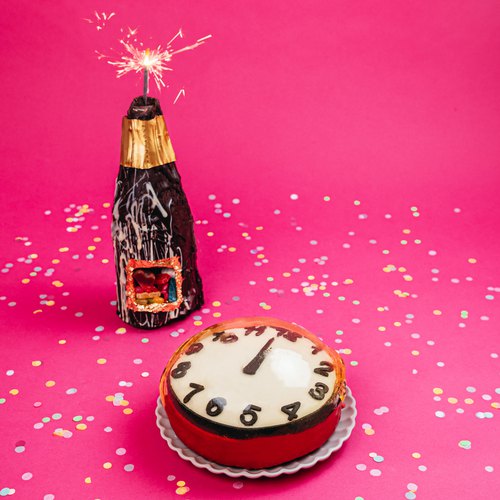 ---
Total time: 20 minutes
Prep time: 15 minutes, Cook time: 5 minutes
Ingredients for 6 people
1 cup of strawberry jam
2 cups of strawberries
1 1/2 cups of whipped cream
1 cake
2 vanilla pudding mix
8 cups of white chocolate
2 tsp of red food coloring
1 white fondant
1 black fondant
1 1/2 cups of fructose syrup
4 cups of dark chocolate
Candies
---
Tools
Thermometer
Sparklers
---
Step 1/5
Tightly cover a bowl with plastic wrap. Heat fructose syrup to 302°F then let is cool down to 275°F. Pour syrup on top of the plastic wrap and press down with a cake ring to create a sugar dome. Set aside.
Step 2/5
Mix pudding with champagne. Coat the insides of a silicone mold. Add some strawberry jam followed by whipped cream and cut strawberries. Add a circle of cake to the mold and cover everything with additional whipped cream. Add a final layer of pudding. Place in the freezer to set.
Step 3/5
Make the face of a clock with black and white fondant. Place on the cake. Cover the sides with a rectangle of red fondant.
Step 4/5
Wrap champagne bottle in plastic wrap. Pour milk and white chocolate on top. Allow to set and unmold. Attach the sides together and create a small hole in the chocolate. Fill with your favorite candies.
Step 5/5
Place sparklers in the mouth of the bottle and light. Serve with the cake and enjoy!