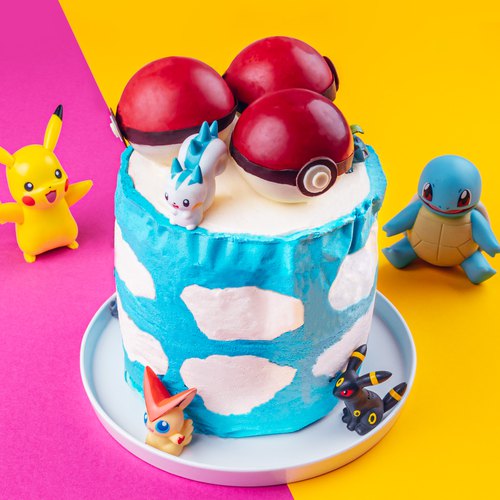 Pokeball Power Cake
Pokeball Power Cake! Go on and pik-achu this dessert 🤩🎂⭕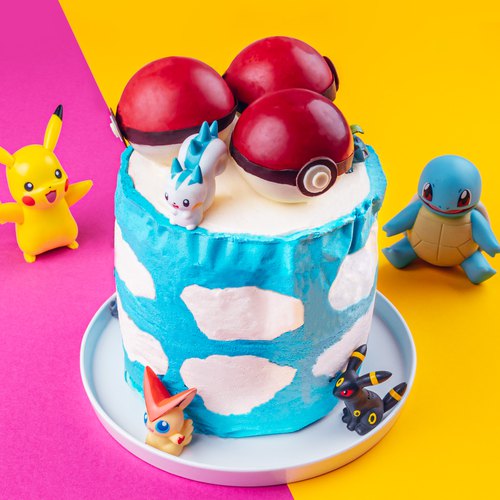 ---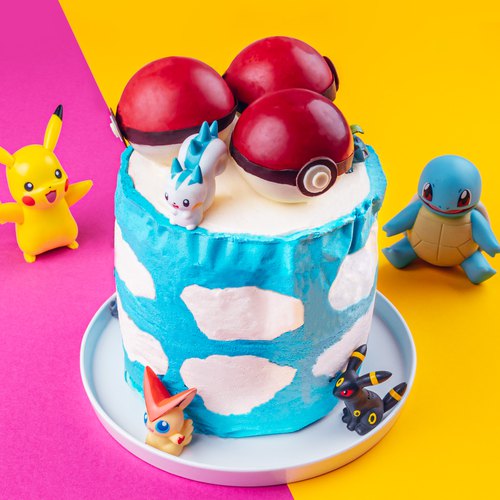 ---
Total time: 50 minutes
Prep time: 10 minutes, Cook time: 40 minutes
Ingredients for 6 people
1 3/4 cups of flour
4 1/2 cups of sugar
4 1/4 cups of butter
6 egg
4 tsp of baking powder
Vanilla extract
1.3 cups of egg whites
Blue food coloring
Red food coloring
3 1/2 oz of white chocolate
0.7 oz of dark chocolate
0.3 cup of cocoa powder
---
Tools
Electric hand mixer
parchment paper
---
Step 1/4
Whip 1½ cups of sugar with 1¼ of butter. Add the eggs, then the flour, baking powder and vanilla. Bake in 3 molds for 30 minutes at 350°F. Make the cream by making a Swiss meringue. In a double-marie, cook the egg whites and sugar at 160°F. Put everything in a mixer and whisk until it reaches 90°F. Add the cold butter in cubes. Build the tiered cake.
Step 2/4
Create the decoration by piping clouds onto parchment paper. Cover with blue colored cream and cover the cake. Allow to set in the fridge before removing the paper.
Step 3/4
Melt the white chocolate and make 6 white shells and 6 red shells. Allow to set. Add 1 tbsp of cocoa powder to each shell and glue together. Roll each sphere onto a small strip of parchment paper recovered with dark chocolate. Add small decorations to make the pokeballs.
Step 4/4
Place 3 pokeballs on the cake and add small pokemon toys for decoration. Heat up some milk and place a pokeball in each to make hot chocolate. Serve and enjoy!