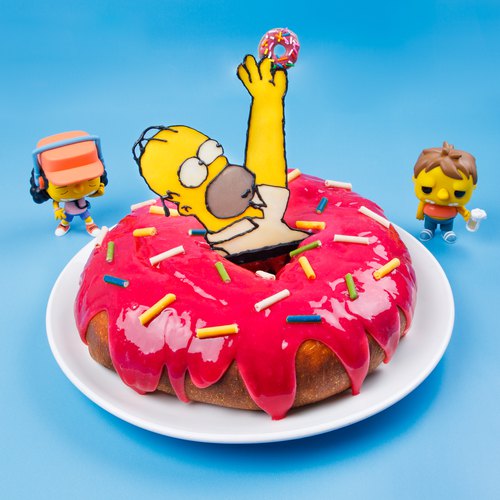 Homer's Giant Sprinkle Donut
Homer's Giant Sprinkle Donut! Shout 'Woo-Hoo' for this dessert 😍🍩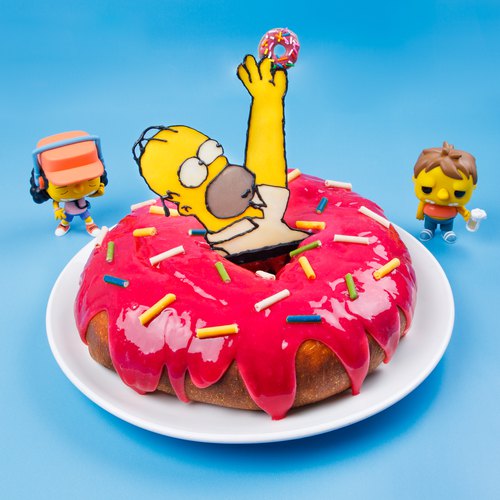 ---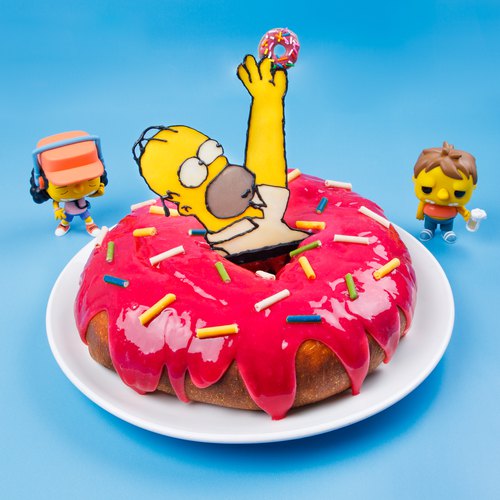 ---
Total time: 2 hours 40 minutes
Cook time: 10 minutes, Rest time: 2 hours 30 minutes
Ingredients for 4 people
5 cups of flour
1 1/2 cups of sugar
1 pinch of salt
1 cup of milk
3 tsp of yeast
2 egg
0.3 cup of butter
0.4 cup of water
14 oz of white chocolate
Yellow food coloring
Black food coloring
Pink food coloring
1/2 cup of corn syrup
1/2 cup of unsweetened condensed milk
5 sheets of gelatin
Pocky
Oil
---
Step 1/4
Mix the flour, salt, yeast, milk, eggs and ½ cup of sugar until smooth. Add the cubes of cold butter and continue kneading. Allow to rise at room temperature for 30 minutes. Degas and leave in the fridge for 1 hour.
Step 2/4
Make the glaze by boiling the water, sugar, corn syrup and condensed milk. When it boils, pour the mixture over 7 oz of white chocolate. Add the rehydrated gelatin to the icing, then the pink food coloring. Set aside.
Step 3/4
Make the chocolate decoration by melting and coloring it. Using small paper cones and Homer's stencil, create the details. Refrigerate for 1 hour.
Step 4/4
Take the dough out of the fridge and shape it into a giant donut. Fry in hot oil until golden brown. When it has cooled, pour the icing over it and decorate with the colorful pocky sticks. Add the chocolate decoration on top. Serve and enjoy!