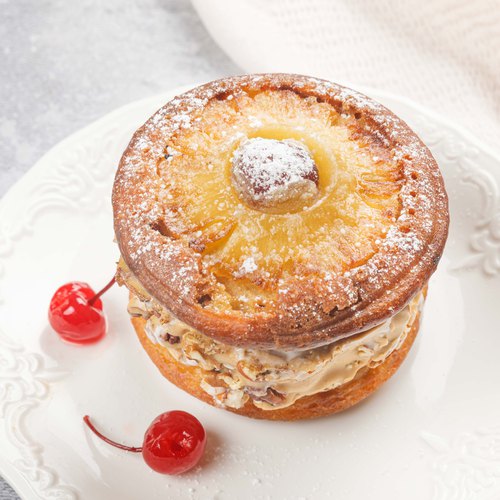 Adoughrable Pineapple Donuts
Adoughrable Pinapple Donuts! Donut miss this sweet recipe 😁🍩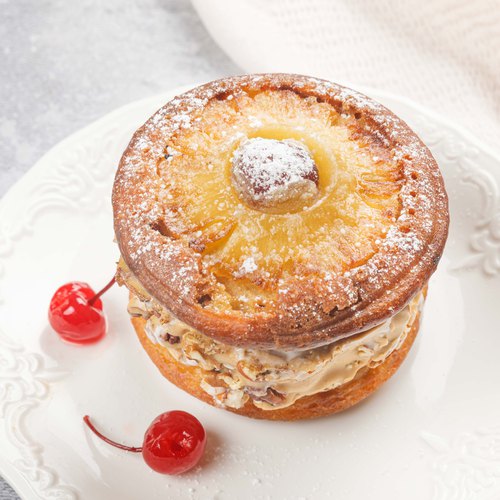 ---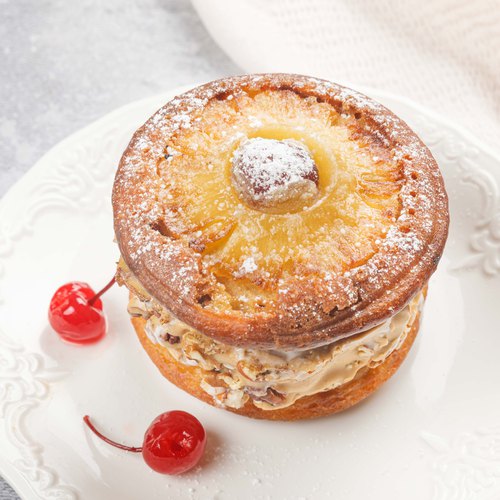 ---
Total time: 45 minutes
Cook time: 45 minutes
Ingredients for 3 people
2 tbsp of sugar
1 1/2 cups of flour
1 tbsp of baking powder
salt
1 1/2 l of vegetable oil
1 egg
1 cup of milk
1 boîte of pineapple
10 maraschino cherry
1 cup of white caramelized chocolate
1 cup of chopped pecans
powdered sugar
---
Tools
Slotted spoon
Apple cutter
---
Step 1/3
Heat the oil to 350˚F. Mix in a bowl the flour, sugar, baking powder, egg, milk, 2 tbsp oil and salt. Place one pineapple slice and one Maraschino cherry in the slotted spoon. Lower the spoon close to the oil and carefully pout batter onto the ladle, just enough to cover the pineapple slice. Fry until golden and cooked through. Place on a rack and continue with the rest of the batter and pineapple slices.
Step 2/3
Stick a wooden spoon into a pint of ice cream. Roll the ice cream in melted caramelized chocolate, then directly into the chopped pecans. Using a heated knife, slice the ice cream to create 3 slices.
Step 3/3
Place an ice cream disk on one of the pineapple upside down doughnuts. Then top with another doughnut. Take the apple cutter and put on top of the pineapple and sprinkle with powdered sugar. Serve and enjoy!