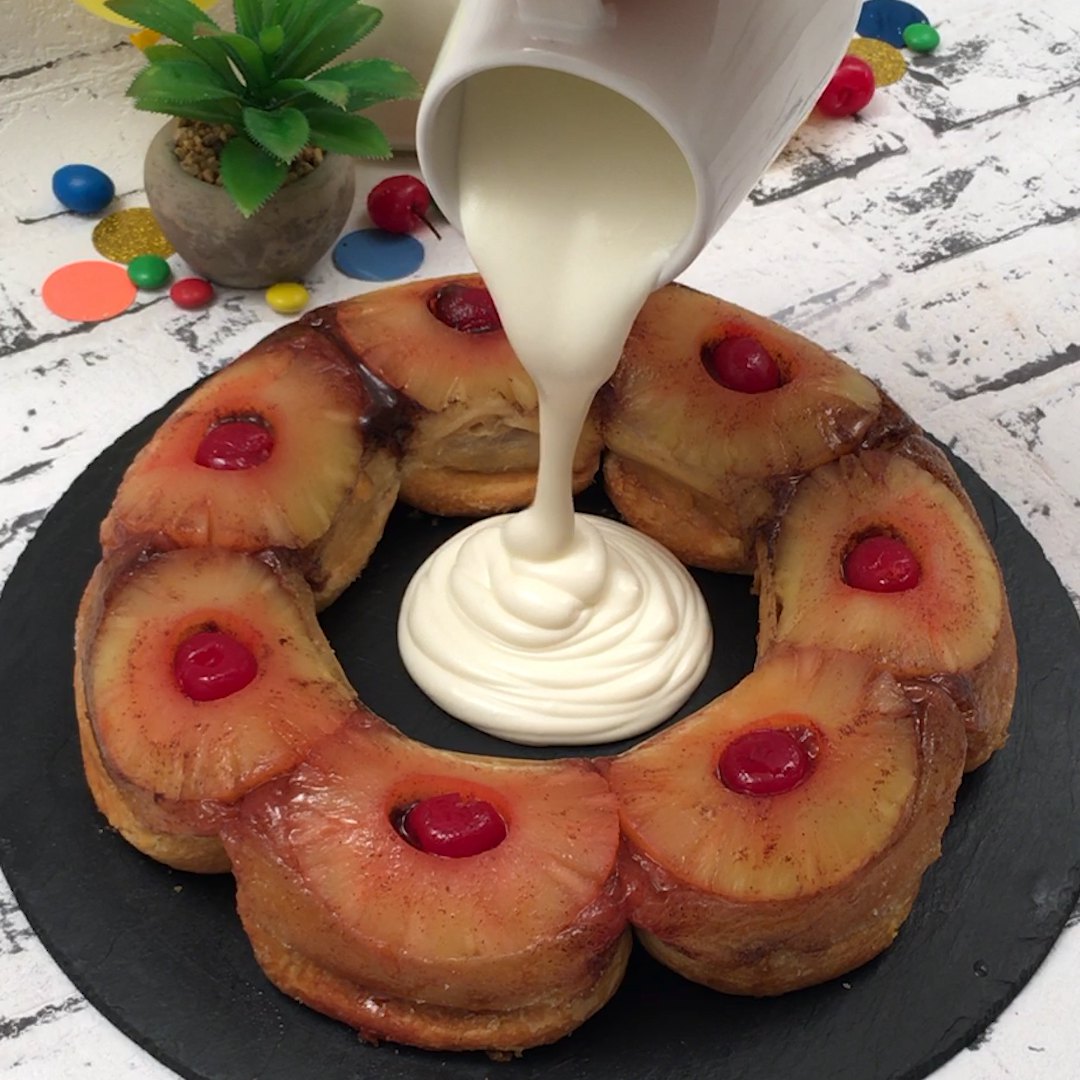 Upside Down Cinnamon Rolls
Frosting for days! 💛🍍
---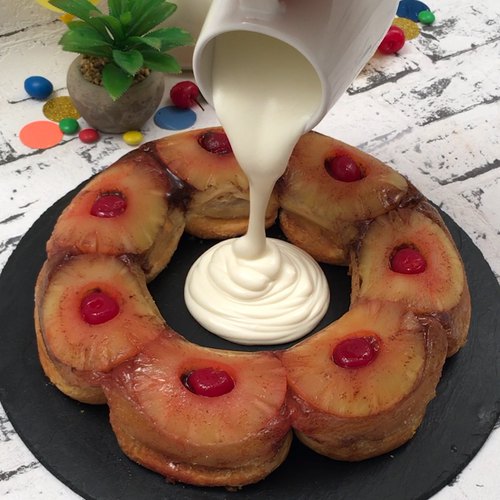 ---
Total time: 30 minutes
Ingredients for 6 people
3/4 cup sugar
Pineapple, sliced
Maraschino cherries
2/3 cup butter, softened
4 TBSP cinnamon
Biscuit dough
Cream cheese frosting
---
Step 1/4
Butter a round cake pan, sprinkle it with sugar, and place the pineapple rings at the bottom. Fill each hole with a cherry.
Step 2/4
Mix together the sugar, butter, and cinnamon. Spread this mixture on top of the biscuit dough. Roll and slice it, and place each roll on top of a pineapple slice.
Step 3/4
Bake for 15 minutes at 350 °F. Fill the center with cream cheese icing, and top with more cherries.
Step 4/4
Find the second recipe by searching "breakfast bagel"