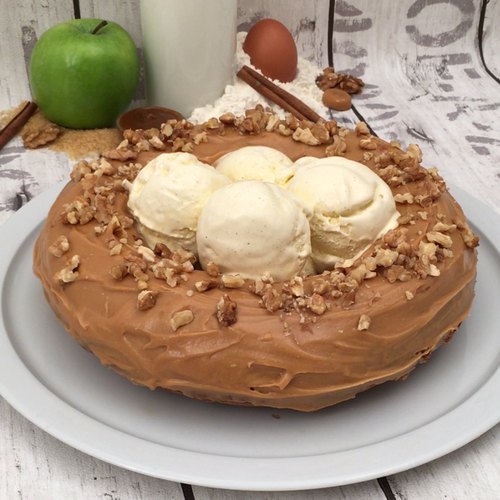 Caramel Apple Cake
It has fruit in it.... it's practically a fruit salad... ;)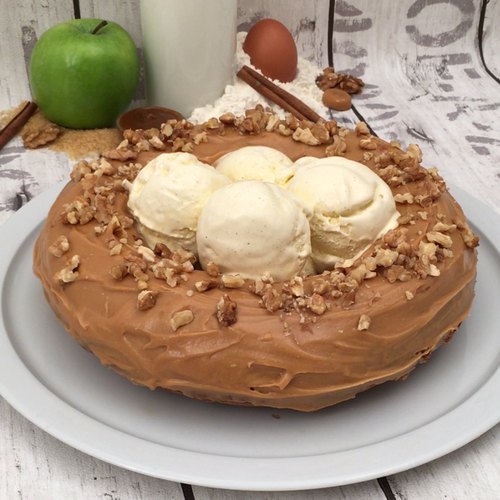 ---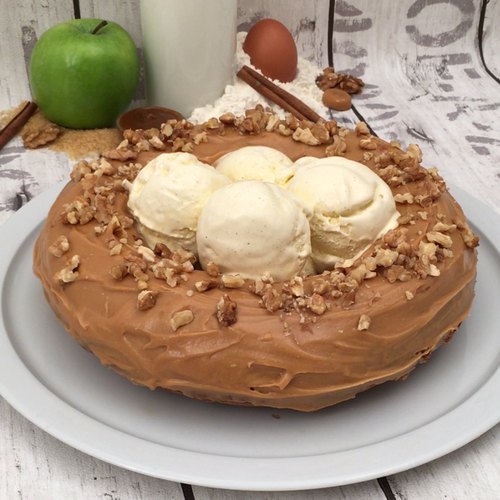 ---
Ingredients for 6 people
1 2/3 cups of flour
1/2 cup of brown sugar
1 tbsp of baking powder
2 tbsp of cinnamon
2 eggs
5 tbsp of sunflower seed oil
5 tbsp of milk
2 apples
2 oz of werther's original caramels
2 cups of powdered sugar
1/4 cup of caramel sauce
3 1/2 oz of nuts
vanilla ice cream
---
Step 1/3
Mix the flour, brown sugar, baking powder, cinnamon, eggs, oil and milk. Peel the apples, dice them, then stir them into the flour mixture.
Step 2/3
Break up the Werther's caramels and incorporate them into the batter as well. Pour the batter into a bundt pan that has been lightly oiled with butter and dusted with flour. Bake for 40 minutes at 350 °F.
Step 3/3
Mix the powdered sugar with the caramel sauce. Flip the bundt mold and remove the cake, then cover it in the caramel icing. Decorate with crushed nuts on top, then enjoy with vanilla ice cream.