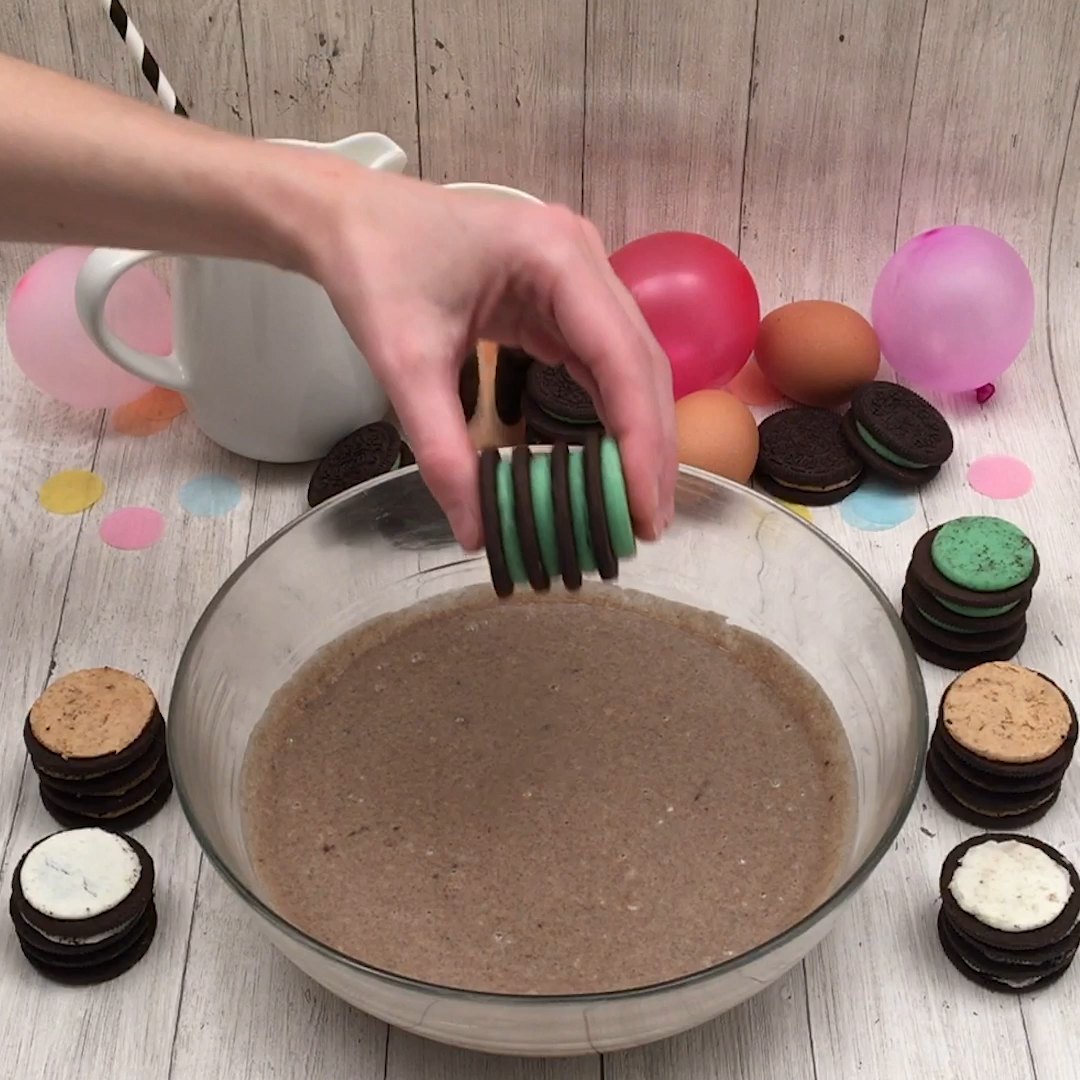 Deep Fried Oreos
Which one is your favorite? 😍
Total time: 30 minutes
Ingredients for 4 people
12 Oreos ®
12 Mint Oreos ®
12 Peanut Butter Oreos ®
2 cups flour
1 tbsp sugar
1 tsp baking powder
1/2 tsp salt
2 eggs
1 cup milk
Vegetable oil
Powdered sugar
---
Step 1/3
Twist open all the Oreos ®, leaving cream on one side and putting the other sides aside. Stack all the cream coated sides in stacks of 4.
Step 2/3
Crush the Oreo ® cookies without the cream and combine with the flour, sugar, baking powder, and salt. Whisk in the eggs and milk to get a batter.
Step 3/3
Heat the vegetable oil to 350 ºF, dip the oreo stack in batter, coating them completely, and fry for 2 minutes per side. Drain well, dust with powdered sugar, and enjoy!