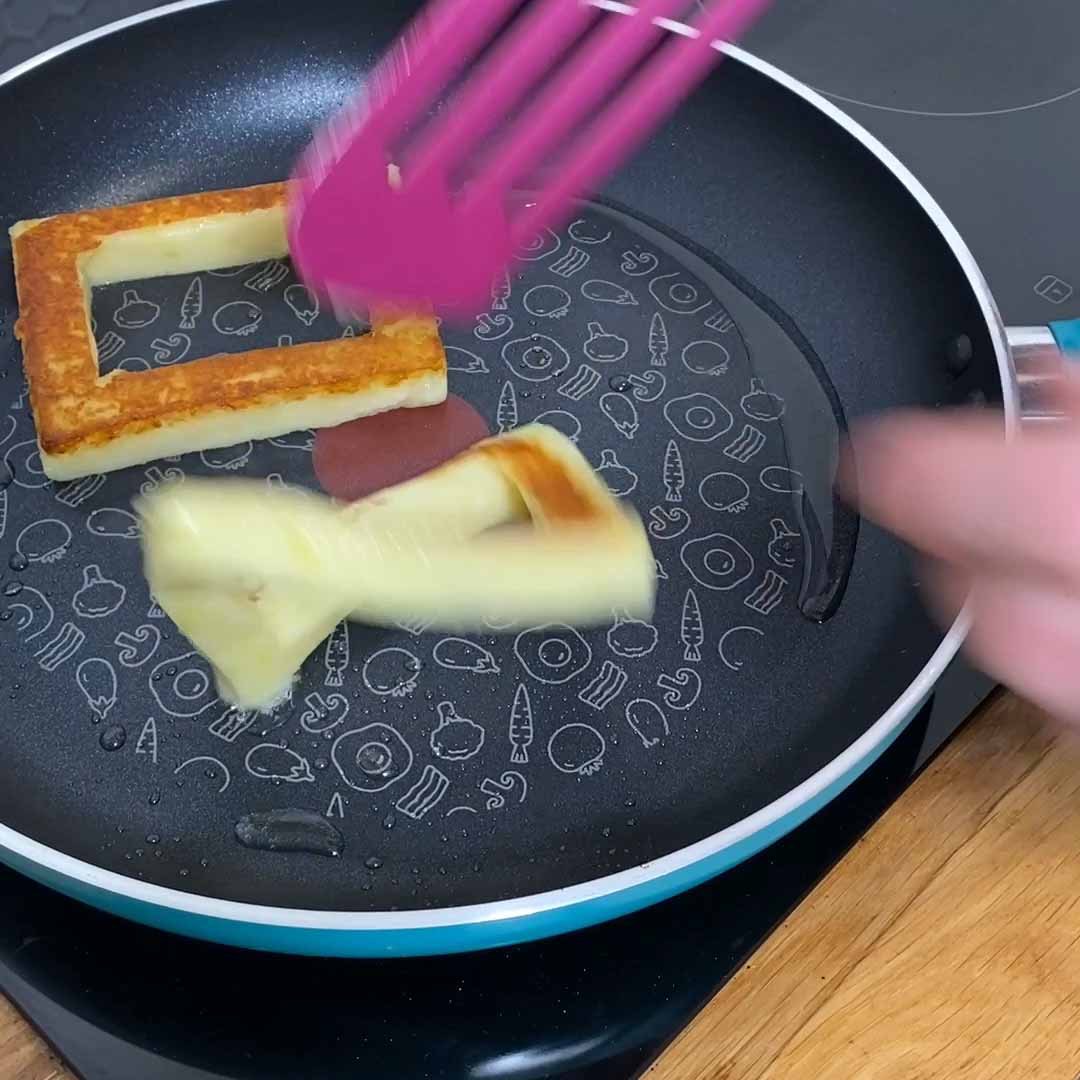 Fried Steak & Eggs
The breakfast sandwich to end all breakfast sandwiches!
---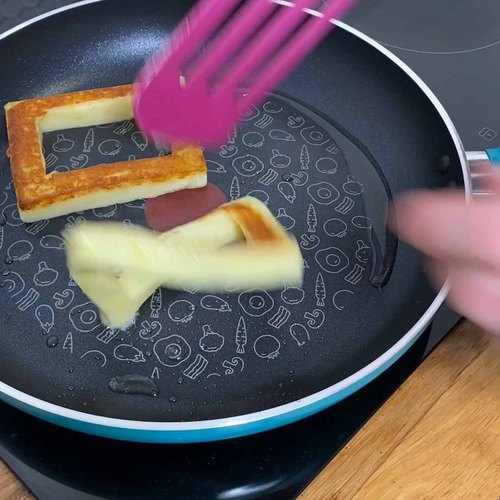 ---
Total time: 30 minutes
Ingredients for 4 people
5 potatoes
Water
Flank steak
Olive oil
3/4 cup parmesan
1/2 cup cornstarch
Salt
Eggs
Cheddar cheese slices
1 1/4 cup flour
1 tsp baking powder
1 cup milk
Corn Flakes
Vegetable oil, for frying
---
Tools
Baking dish
Parchment paper
---
Step 1/3
Peel and cube the potatoes, then boil in salted water until soft. Drain, then mash. Mix in the parmesan, cornstarch, 1 egg, and a pinch of salt. Place the mashed potatoes into a lined baking dish, then freeze for 30 minutes. Remove the potatoes from the baking dish and cut into six squares. Cut out windows from two of the squares. Pan fry the whole squares in olive oil until golden brown on each side. Pan fry the potatoes with windows in olive oil. Crack an egg into each window, then top each egg with a slice of cheddar cheese until melted. Set aside.
Step 2/3
Salt and pepper the steak, then cook the steak in olive oil. Let rest 10 minutes, then slice. On one whole potato square, place a slice of cheese then sliced steak, then a window potato square, followed by more steak and then a second potato square. Repeat with the remaining steak and potato squares.
Step 3/3
Mix together 1 egg, flour, baking powder, milk, and 1 tsp of salt. Cover the entire potato and steak stack with the batter, then coat in crushed Corn Flakes, then fry in hot oil until golden brown. Garnish with parsley and enjoy!