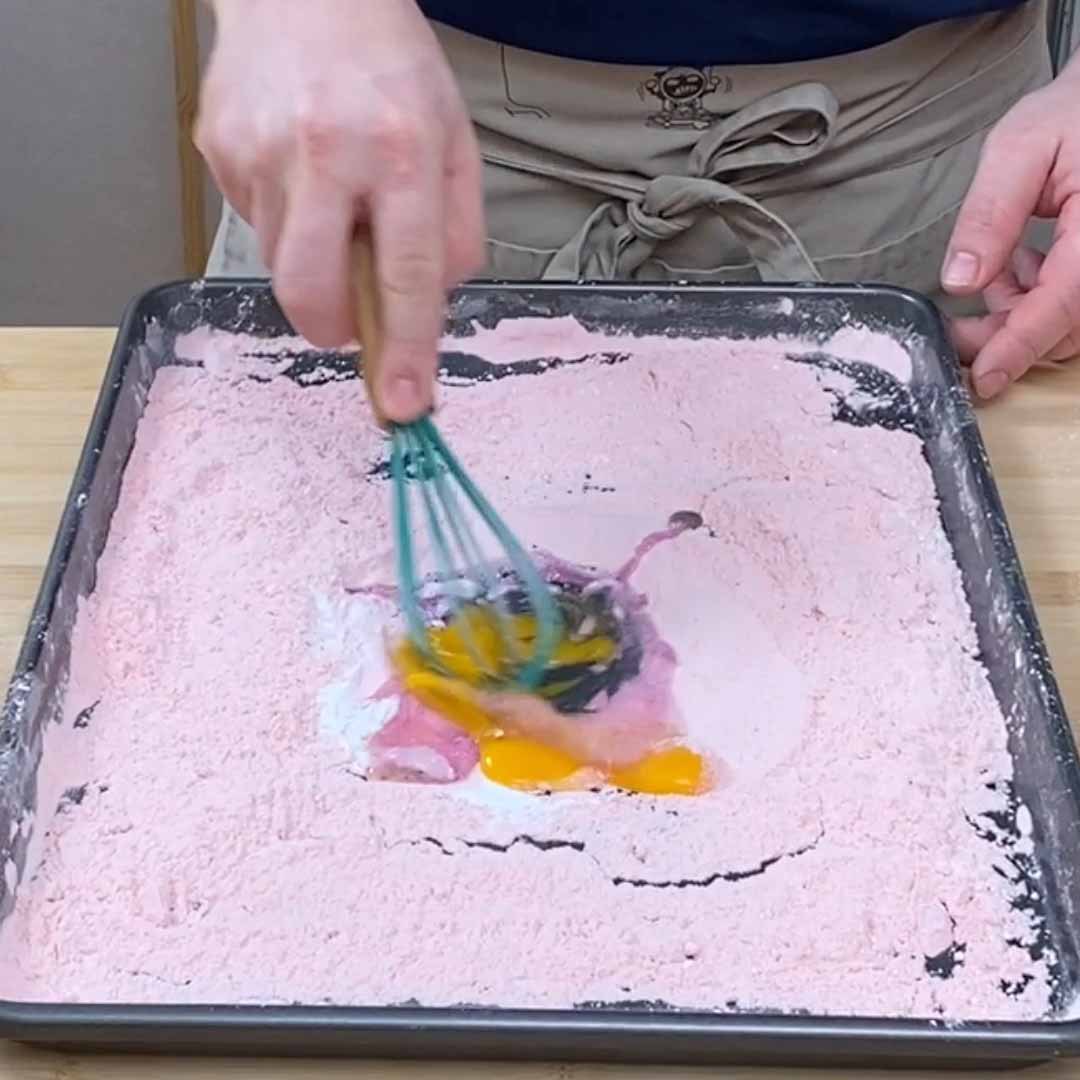 Sweetheart Steak
Just in time for a romantic dinner for two! 💘🥩
Made by you!
Ingredients
Mozzarella block
Heart-shaped cookie cutter
1 bag Flammin' Hot Cheetos
2 tbsp cornstarch
1 1/2 cups flour
Salt & pepper
Red food coloring powder
Ribeye steak 4 lb
1 tsp baking powder
1 cup milk
Vegetable oil, for frying
Green beans
French fries
Chopped bacon
Salad
Tools
Skewer
1. Use a heart shaped cookie cutter to cut out hearts from the mozzarella cheese. Slice the hearts to be 1/2 inch in width. Set aside the remaining cheese. Mix the flour, 1 tsp of salt, and food coloring. Dip the hearts in the flour and set aside.
2. Slice the ribeye in half forming a heart shape. Season with salt and pepper, then coat with the red flour. Add an egg, milk, and baking powder to the flour and milk well. Coat the floured hearts and the steak with the batter. Use a food processor to crush the Cheetos with the cornstarch, then coat the hearts and steak with the crushed Cheetos. Fry the steak and cheese in hot oil.
3. On a skewer, alternate placing the fries and green beans. Cut the fries and green beans to form an arrow. Top with the remaining cheese and bacon. Repeat on a second skewer forming the fries and green beans to look like the end of an arrow. Place on a baking sheet with more green beans and fries and bake for 15 minutes at 350 °F. Place the skewers in the steak to look like an arrow is going through the heart. Garnish with the cooked fries, green beans, and salad. Enjoy!
Similar recipes from Chefclub