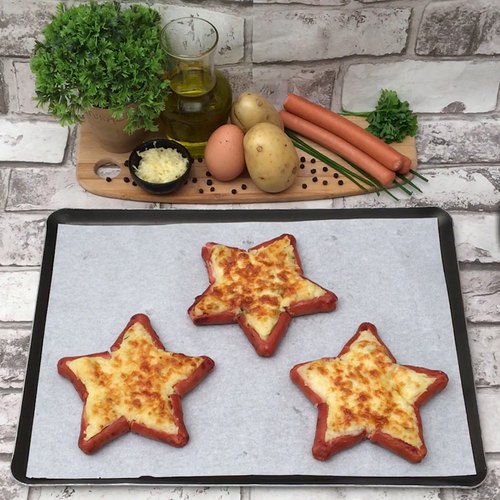 Sausage Stars
Making meal times more fun!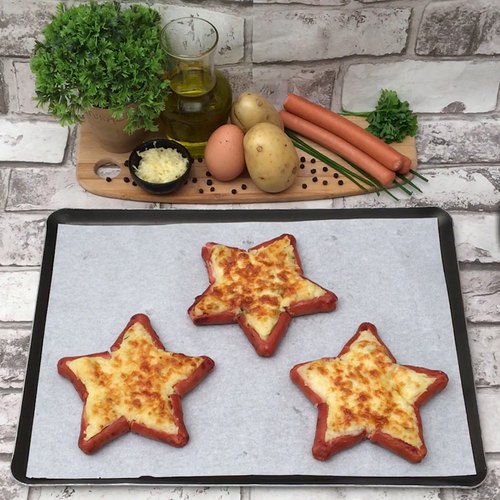 ---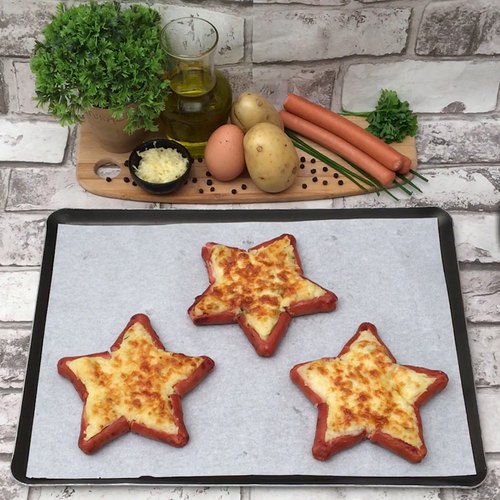 ---
Ingredients for 3 people
1 1/2 cups of potatoes
1 egg
12 hot dog sausages
1 3/4 cups of grated mozzarella
chives
parsley
salt & pepper
---
Step 1/4
Peel and cook the potatoes in boiling salted water. Mash the potatoes and mix with the egg, chopped parsley, chopped chives, salt and pepper.
Step 2/4
Cut the hotdogs in half, then split them lengthways 3/4 of the way along. Push a toothpick through each hot dog piece, and spread the sausage to make a "V". Place the sausage pieces in star shapes on a lined baking tray.
Step 3/4
Fill the middle of each star with the mashed potatoes, and sprinkle with grated mozzarella on top. Bake for 10 minutes at 350°F.
Step 4/4
Remove the toothpicks and enjoy warm with salad on the side.
Similar recipes from Chefclub
-
Our other recipes