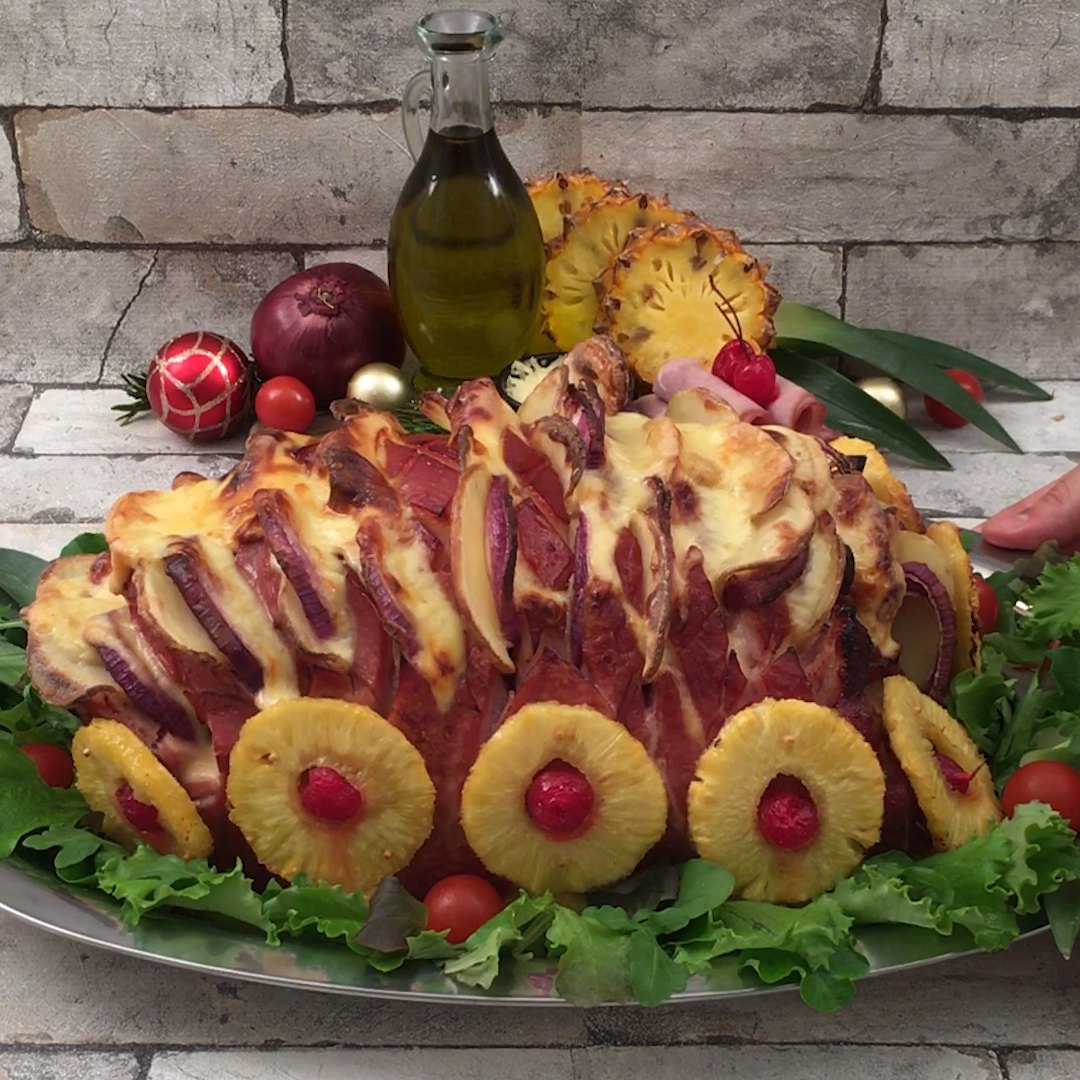 Holiday Ham
One part 1960s, one part potatoes, all amazing! 🍍🥓
135 minutes - 12 personnes
Made by you!
Ingredients
1 ham
1 potato, sliced
3 red onions, sliced
Mozzarella, 10 slices
1 pineapple, sliced
Maraschino cherries
Honey
Tools
Toothpicks
Pastry brush
1. Slice the ham partway through and insert slices of potatoes, onion, and mozzarella into the incisions.
2. Use toothpicks to stick pineapple slices onto the side of the ham, and stick cherries into the center of the pineapple slices. Use a pastry brush to glaze the entire ham with honey.
3. Bake the ham for 2 hours at 350 °F. Slice, serve, and enjoy!
Similar recipes from Chefclub