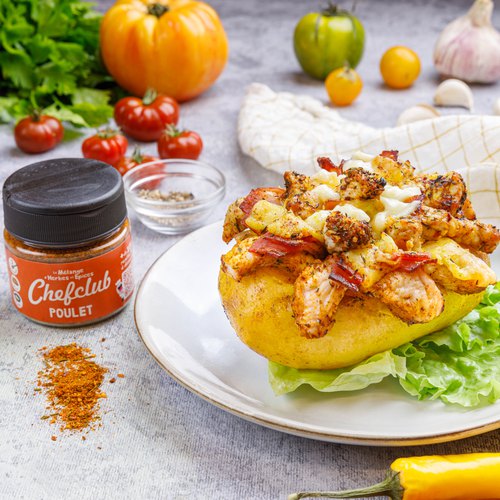 Cordon Blue Baked Potatoes
Cordon Blue Baked Potatoes! Sure to be a hit with the whole family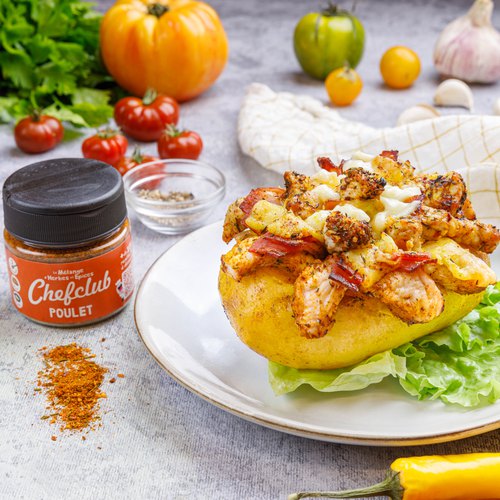 ---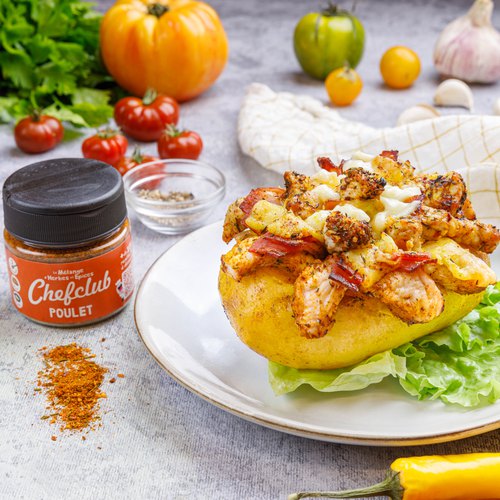 ---
Total time: 1 hour 35 minutes
Prep time: 35 minutes, Cook time: 1 hour
Ingredients for 6 people
3 potatoes
0.4 cup of milk
4 tbsp of butter
2 oz of parmesan
3 turkey breasts
3 1/2 oz of emmental cheese
6 slices of ham
6 tbsp of curry powder
Mozzarella
Salt & pepper
---
Tools
Aluminum foil
parchment paper
---
Step 1/3
Butter the potatoes, sprinkle with salt and pepper and wrap them in aluminum foil. Bake for 40 minutes at 350°F. Cut out a circle in the center of the potatoes. Place the hollowed-out part in a Ziplock bag and pour in the milk. Add the butter, parmesan, salt and pepper, then seal the bag. Knead the bag to obtain a mashed potatoes.
Step 2/3
Cut the bottom corner of the bag. Fill the potatoes with the mashed potatoes. Place 3 slices of Emmental cheese and 2 slices of ham on each turkey cutlet. Roll everything up and then place it vertically.Create a series of cuts on the top of the filled turkey cutlet. Then, put the turkey cutlet on a plate of Chefclub curry mixture, allowing the meat to be fully infused with the flavor. Place each turkey cutlet in the hollow of each potato. Bake for 20 minutes at 350°F.
Step 3/3
Cut the mozzarella into small cubes and sprinkle them over each potato. Serve with the remaining mashed potatoes and a salad, then enjoy!