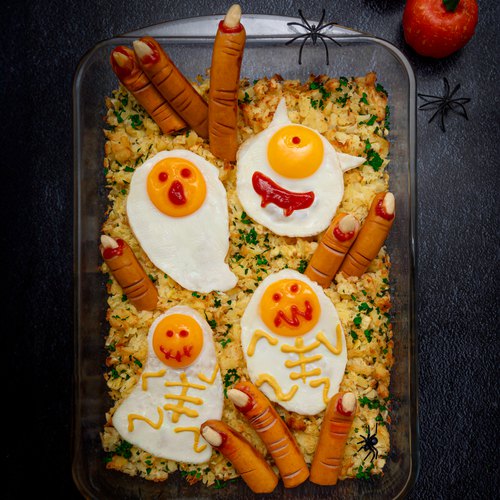 Halloween Breakfast Casserole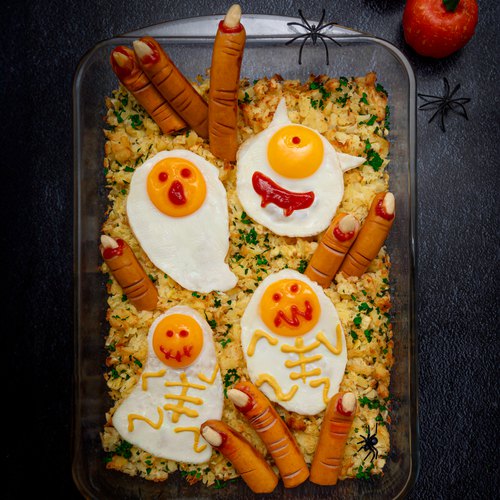 "Find the recipe video on Pinterest"
Total time: 20 minutes
Prep time: 20 minutes
Ingredients for 6 people
3 eggs
Ketchup
Mustard
6 sausages
12 almonds
1 hash brown casserole
Chopped parsley
Slices of bread, brioche, or toast
---
Step 1/1
Cook the eggs sunny-side-up in a greased pan. Draw a monster, a skeleton, and a ghost on each egg using mustard and ketchup. Set aside. Cut the sausages in half. Make indents along the length of the sausages and cut off the skin at one end. Cook them in a greased pan for a few minutes. Add a dollop of ketchup on the end and add an almond on top to form a nail. Repeat the process for each sausage.