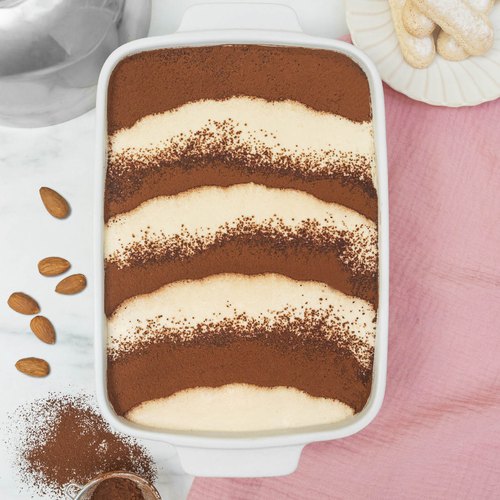 Amaretto-flavored Tiramisu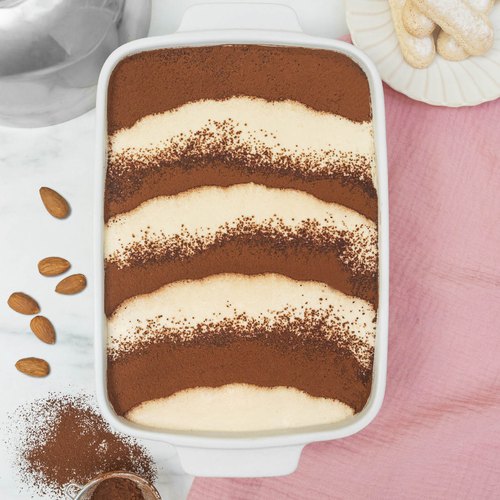 "Find the recipe video on Pinterest"
Total time: 2 hours 30 minutes
Prep time: 30 minutes, Rest time: 2 hours
Ingredients for 6 people
2 cups of coffee
2 tbsp of amaretto
6 eggs
3/4 cup of sugar
2 cups of mascarpone
4 packages of ladyfingers
3 tbsp of unsweetened cocoa powder
---
Step 1/1
Pour the amaretto into the coffee, soak a first layer of ladyfingers, and place them at the bottom of the dish. Separate the egg yolks from the whites, add the sugar to the yolks, and incorporate the mascarpone. Whip the egg whites with 1 tbsp of sugar until stiff peaks form, then gradually fold them into the mixture. Pour half of the mixture over the ladyfingers, add a second layer of ladyfingers, and spread the remaining cream on top. Dust unsweetened cocoa powder over the tiramisu, then refrigerate for 2 hours before serving.