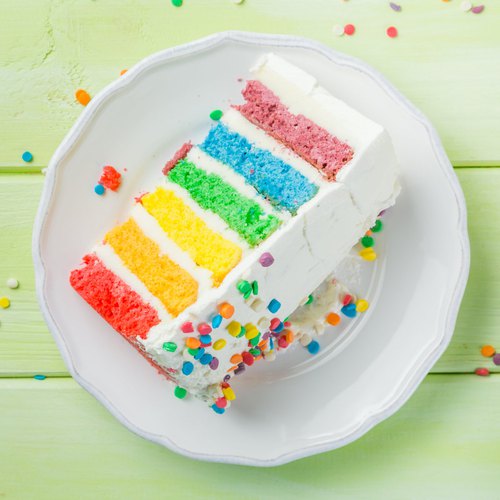 Rainbow Layer Cake
A recipe from our very own staff, Aurane!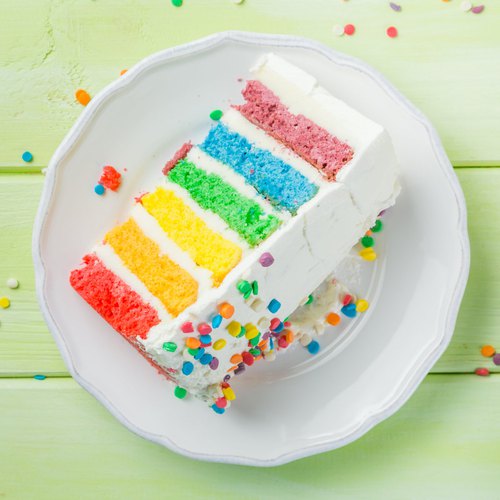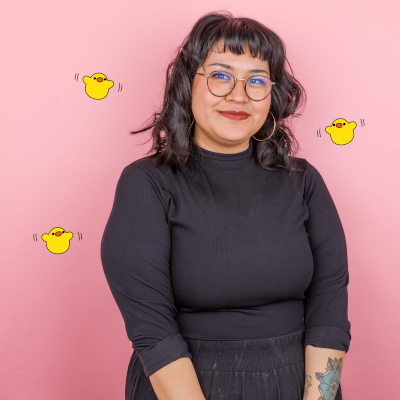 "This rainbow layer cake promises a surprising experience. When you cut it open, you'll discover layers of rainbow colors. It's the perfect cake for a birthday party or festive meal!"
Total time: 1 hour 25 minutes
Prep time: 25 minutes, Cook time: 1 hour
Ingredients for 8 people
6 egg
2 cups of sugar
3 1/3 cups of flour
1 cup of butter
1 tbsp of baking powder
2 tsp of vanilla extract
1 tsp of baking soda
2 3/4 cups of heavy cream
1/2 cup of whole milk
Red food coloring
Blue food coloring
Yellow food coloring
1 3/4 cups of mascarpone cheese
2 1/3 cups of white chocolate
3/4 cup of powdered sugar
---
Step 1/4
For the cake: Beat the sugar with the eggs until they are white. Mix in the melted butter, sugar, vanilla, flour, baking powder, and baking soda. Mix with 3/4 cups of heavy cream, milk, and coconut powder. Divide the batter into 6 parts to obtain 6 colors. Mix in one part the blue dye, in another the red dye, in another the yellow. For the last three colors, add blue and yellow for green, yellow and red for orange, blue and red for purple. Pour the first color into a mold. Bake at 350 F for 10 minutes. Turn out and repeat with the second color and so on.
Step 2/4
For the white chocolate ganache: Blend the mascarpone with the melted white chocolate in a food processor until the mixture holds together well. Spread a layer of ganache between each cake layer, stacking them in the order of the colors of the rainbow. Let the cake rest in the refrigerator while you make the whipped cream.
Step 3/4
For the whipped cream: Beat the remaining 2 cups of heavy cream with the powdered sugar until the mixture is fluffy.
Step 4/4
Take the cake out of the fridge and cover it with whipped cream. Decorate with colored sugar pearls and serve chilled!
Chefclub's Tips & Hacks
It is also possible to arrange the colors to a gradient of 6 colors.