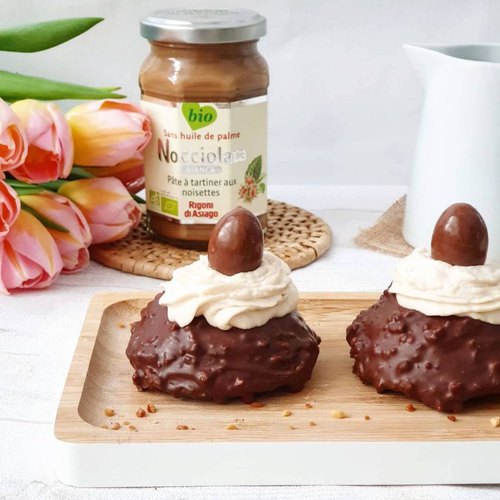 Chocolates Eggs Over Praline Nests
The perfect Easter recipe!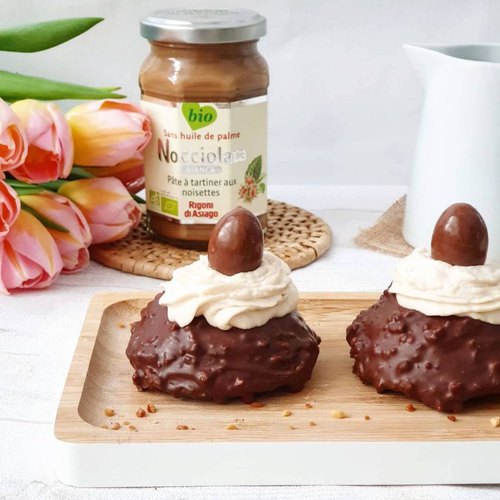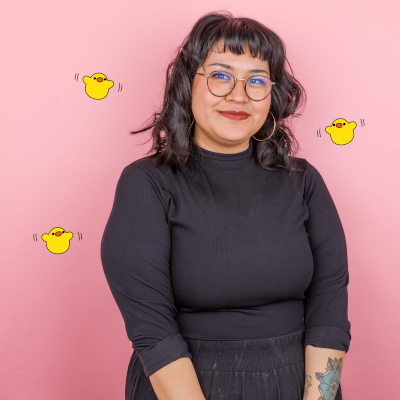 "Treat yo self with these decadent Easter chocolate desserts made by @camomilicious!"
Total time: 57 minutes
Prep time: 15 minutes, Cook time: 12 minutes, Rest time: 30 minutes
Ingredients for 6 people
7 ounces of chocolate
2 egg
1/4 cup of hazelnut praline
1/4 cup of heavy whipping cream
3 tbsp of dulce de leche
1 tsp of coconut oil
0.3 cup of flour
12 chocolate eggs
1 tbsp of cocoa powder
---
Step 1/6
Preheat oven to 350° F. Melt the chocolate in a double boiler. Let it cool.
Step 2/6
Meanwhile, mix the eggs with the dulce de leche in a bowl. Add the flour and cocoa powder. Then, pour the melted chocolate into the mixture and stir until smooth.
Step 3/6
Pour the batter into round silicone molds, and bake at 350 °F for 10 to 12 minutes. For the glaze, melt the chocolate with the coconut oil in the microwave for 30 seconds.
Step 4/6
Remove from the heat and add the dulce de leche and the praline. Cover the domes with the glaze and leave in the refrigerator.
Step 5/6
In the meantime, whip the cream with an electric mixer and add the dulce de leche once the cream has thickened.
Step 6/6
Place the cream in a piping bag and decorate the top of the domes. Final touch: an Easter egg in the center of the cream.