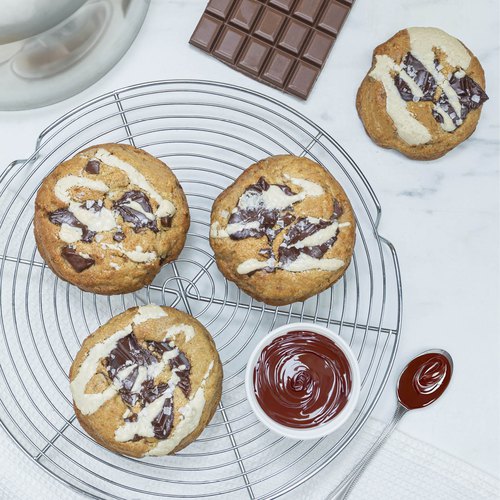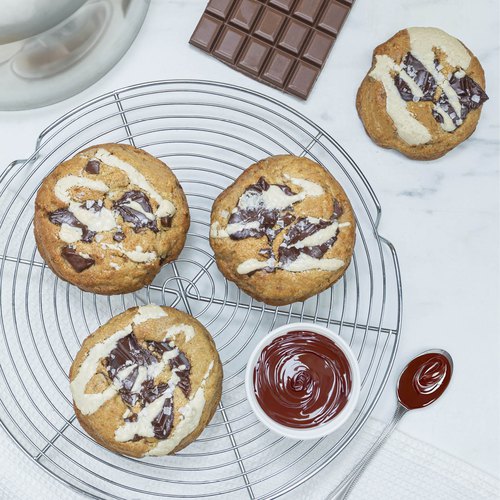 "Find the recipe video on Pinterest"
Total time: 1 hour 5 minutes
Prep time: 20 minutes, Cook time: 15 minutes, Rest time: 30 minutes
Ingredients for 4 people
1/2 cup of brown sugar
1/2 cup of butter
1/2 cup of tahini
1 egg
1 cup of flour
1 tbsp of baking powder
1 pinch of salt
1 cup of dark chocolate
---
Step 1/1
Combine brown sugar, butter, tahini, egg, flour, baking powder, salt, and mix until homogeneous. Add the chocolate cut into pieces, and mix again. Form cookie balls and place them on a baking tray lined with parchment paper. Add a piece of chocolate in the center, add tahini on the top, and freeze to solidify. Once frozen, bake in the oven at 320 °F for 12 to 15 min. Serve and enjoy!