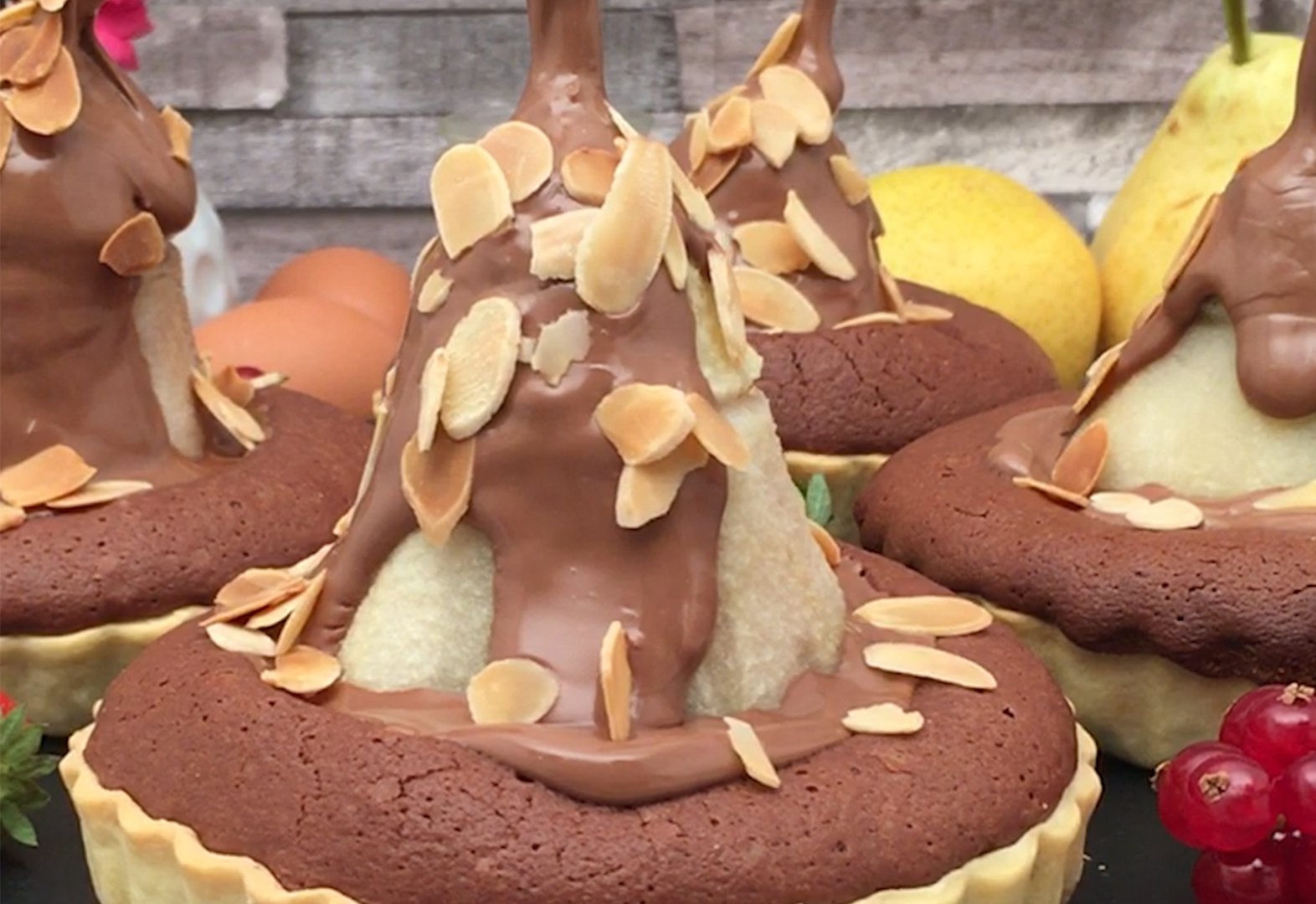 Chocolate Pear Tarts
Definite showstoppers for next time you need to impress.
Total time: 30 minutes
Ingredients for 4 people
1 3/4 cup dark chocolate
3 eggs
3/4 cup sugar
1/2 cup of butter
2/3 cup flour
4 pears
2 vanilla beans
1 pie dough
1 1/4 cup milk chocolate
2/3 cup sliced almonds
---
Tools
4 mini pie tins
---
Step 1/3
Peel pears and poach for 5 minutes in boiling water with 1/4 cup of sugar and the vanilla beans. Then cut off the tops of the pears and scoop out their middles. Place a piece of dark chocolate (1/8 cup) in each of the pears then put the top back on.
Step 2/3
Place the pie dough in the pie tins. Mix the flour, eggs, and the remaining sugar, melted butter, and remaining melted dark chocolate together. Then pour on top of the pie dough.
Step 3/3
Place a pear in the center of each pie tin, and bake for 8 minutes at 350 °F. After removing them from the oven, cover in milk chocolate and sliced almonds. Then enjoy!
Similar recipes from Chefclub
-
Our other recipes