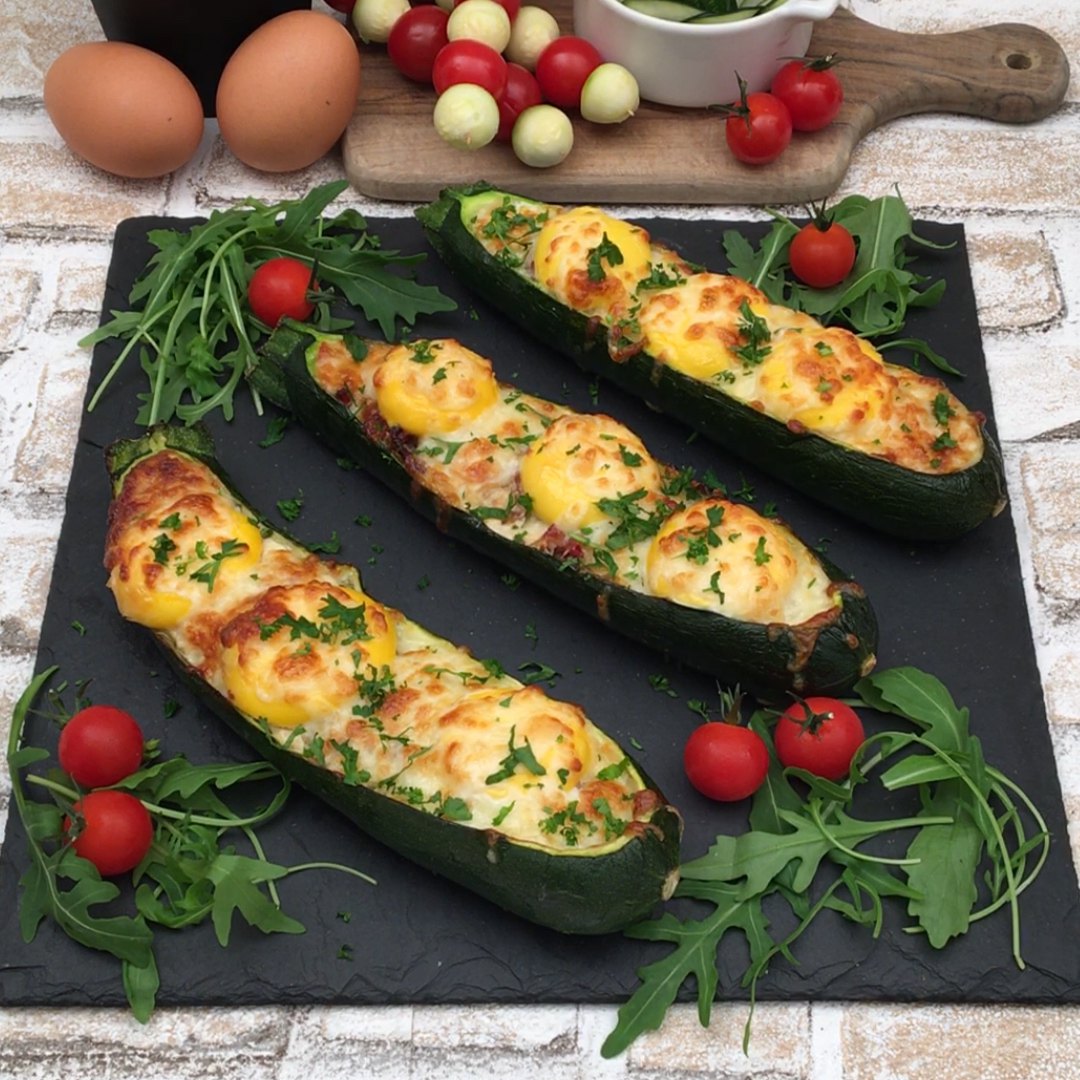 Zucchini Boats!
We want to sail away in these!
Ingredients
3 zucchinis
7 oz diced bacon
1 onion
9 eggs
1 1/2 cup shredded mozzarella
Parsley
1. Slice off one side of the zucchini skin, then use a melon baller to remove the insides, creating a zucchini boat. Cut the flesh of the zucchini into small pieces, then sauté them with bacon and minced onion.
2. Stuff the zucchini with this mixture, then bake for 12 minutes at 350 °F. Add 3 eggs to each zucchini, sprinkle mozzarella on top, then bake for 3 more minutes. Remove from the oven, sprinkle with chopped parsley, then enjoy.