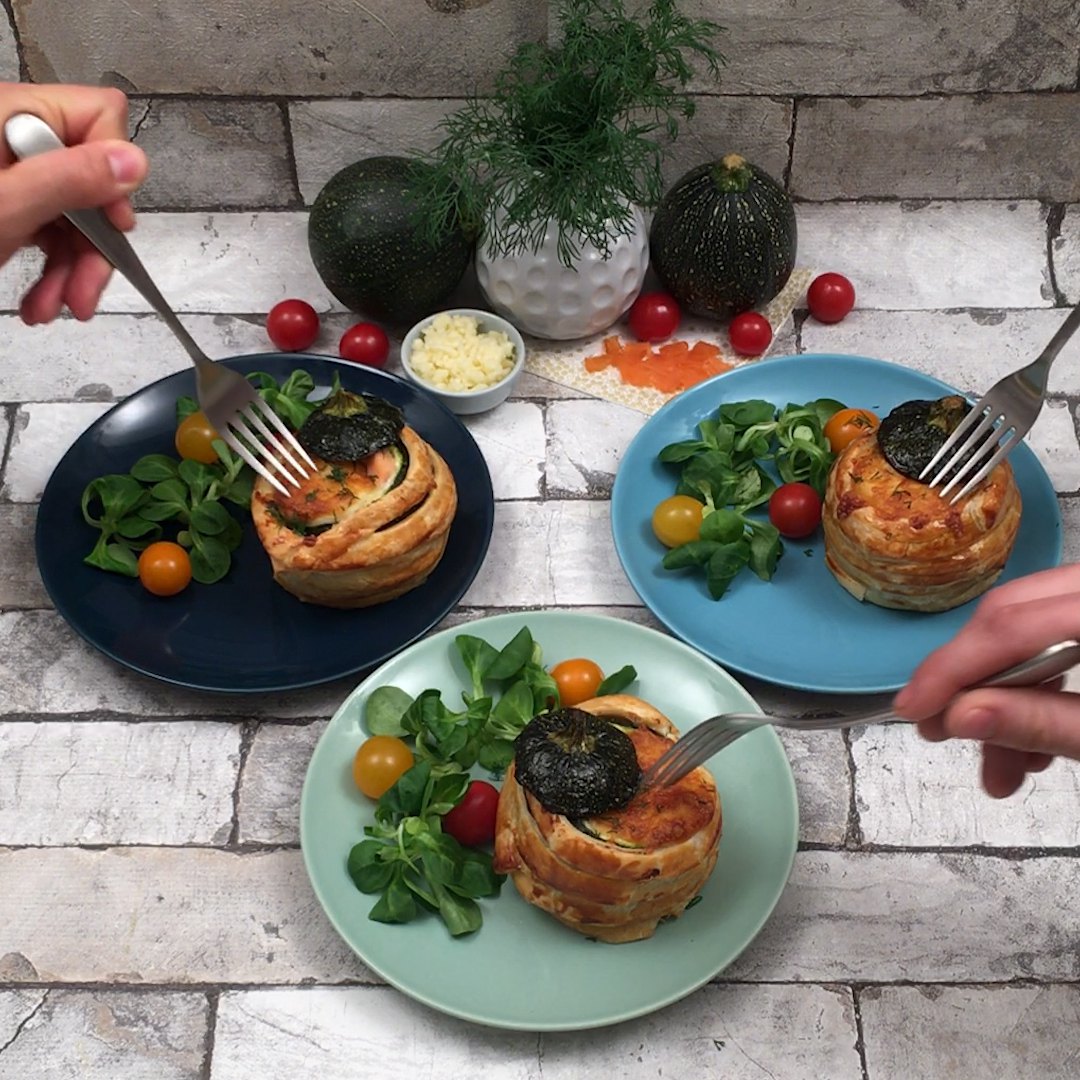 Zucchini grenades
An explosion of flavor in your mouth! 🤔🐟💥🤪
Made by you!
Ingredients
3 round zucchini
1 cup ricotta cheese
2 fillets salmon, cubed
1 puff pastry
1 block mozzarella cheese
1 egg yolk
Dill
Salt & pepper
Tools
1 baking tray
Parchment paper
1. Cut the tops off of the zucchini, hollow them out, and chop the removed flesh. Combine the ricotta, chopped zucchini, salmon, dill, salt, and pepper. Fill the hollowed-out zucchini with this mixture.
2. Cut the puff pastry into 1/2 inch wide strips and wrap them around the zucchini. Cut 4 mozzarella sticks from the block and plant one in each zucchini. Brush the pastry with egg yolk.
3. Arrange the zucchini and their tops on a parchment paper lined baking tray and bake for 25 minutes at 350 °F. Remove from the oven, sprinkle with dill, and serve.