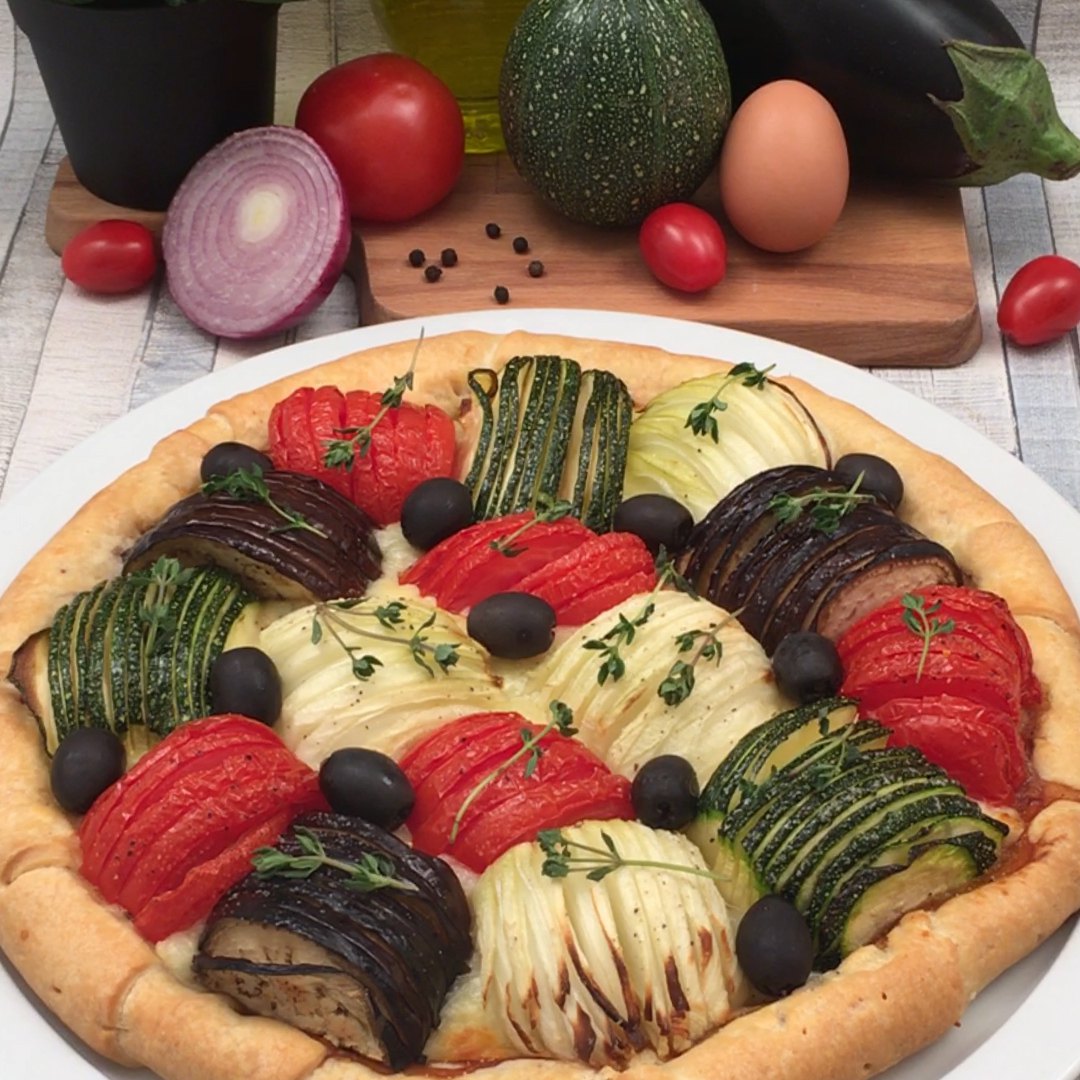 Meat-Stuffed Crust
We're just hamming it up!
Total time: 15 minutes
Ingredients for 4 people
5 slices ham
1 puff pastry
3 tbsp mustard
1 cup mozzarella cheese, grated
2 onions
2 round zucchini
1 eggplant
10 black olives
Olive oil
Thyme
Salt & pepper
---
Tools
Parchment paper
Pastry brush
---
Step 1/3
Roll up each slice of ham and cut them in half. Arrange all the rolls in a circle on the edge of the puff pastry. Roll the edge of the dough over the ham, making small notches between each roll to make it easier to roll. Prick the dough with a fork, place it on a baking tray lined with parchment paper, and bake for 15 minutes at 350 °F.
Step 2/3
Remove from the oven, brush the pie with the mustard, and cover it with the grated mozzarella cheese. Peel the onions. Cut the tomatoes, onions and zucchini in 2. Cut the eggplant in 3.
Step 3/3
Cut all the vegetable portions into slices, leaving them together. Arrange the sliced vegetables on top of the mozzarella, brush with olive oil, sprinkle with salt and pepper, sprinkle with thyme, and bake for 25 minutes at 350 °F. Remove from the oven, add the black olives, cut into wedges and enjoy.
Similar recipes from Chefclub
-
Our other recipes