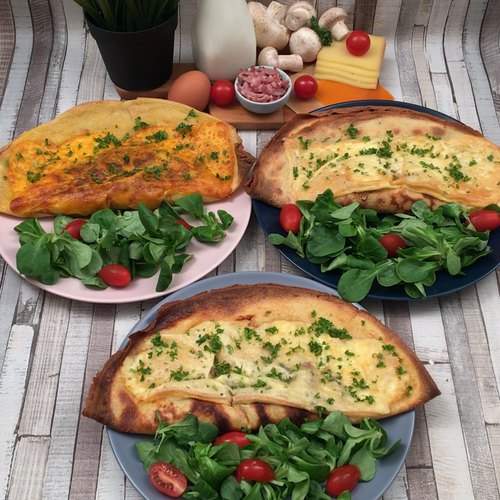 Loaded Crepes
These customizable crepes put breakfast burritos to shame.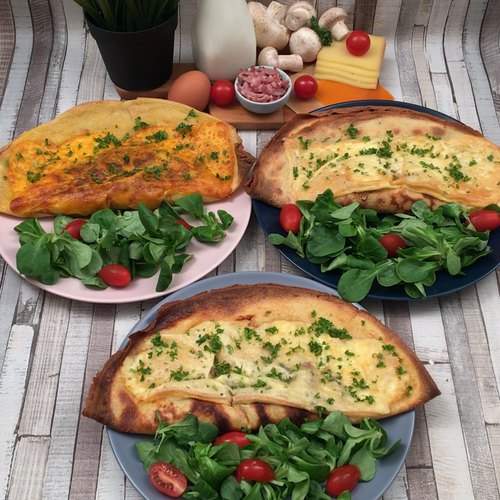 ---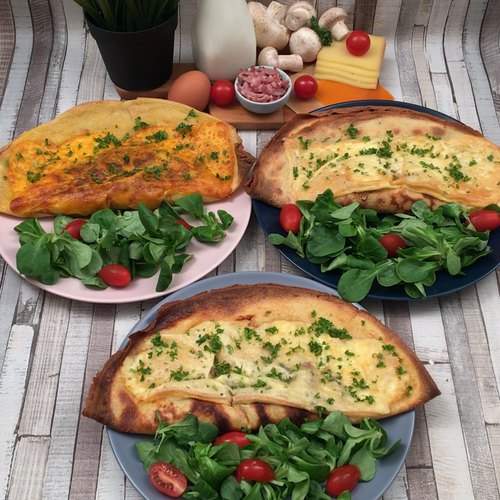 ---
Ingredients for 3 people
6 egg
2 cups of flour
1 2/3 cups of milk
3/4 cup of ham, diced
1 cup of mushrooms, sliced
1 cup of swiss sheese, grated
4 slices of cheddar
4 slices of swiss cheese
4 slices of raclette
---
Tools
Pasta bowls
---
Step 1/3
Mix 3 eggs with the flour and stir in the milk to make a crepe batter. Cook 3 thick crepes.
Step 2/3
Place the crepes in the pasta bowls and crack one of the remaining eggs in each. Beat the eggs with a fork, and add the ham, mushrooms, and grated swiss cheese on top.
Step 3/3
Fold the crepes into turnovers and fry one in a pan on one side. Turn the crepe over and place the slices of cheddar cheese on top. Cover and cook until the cheese has melted. Do the same with the other crepes and other cheeses, then enjoy with chopped parsley.
Similar recipes from Chefclub
-
Our other recipes