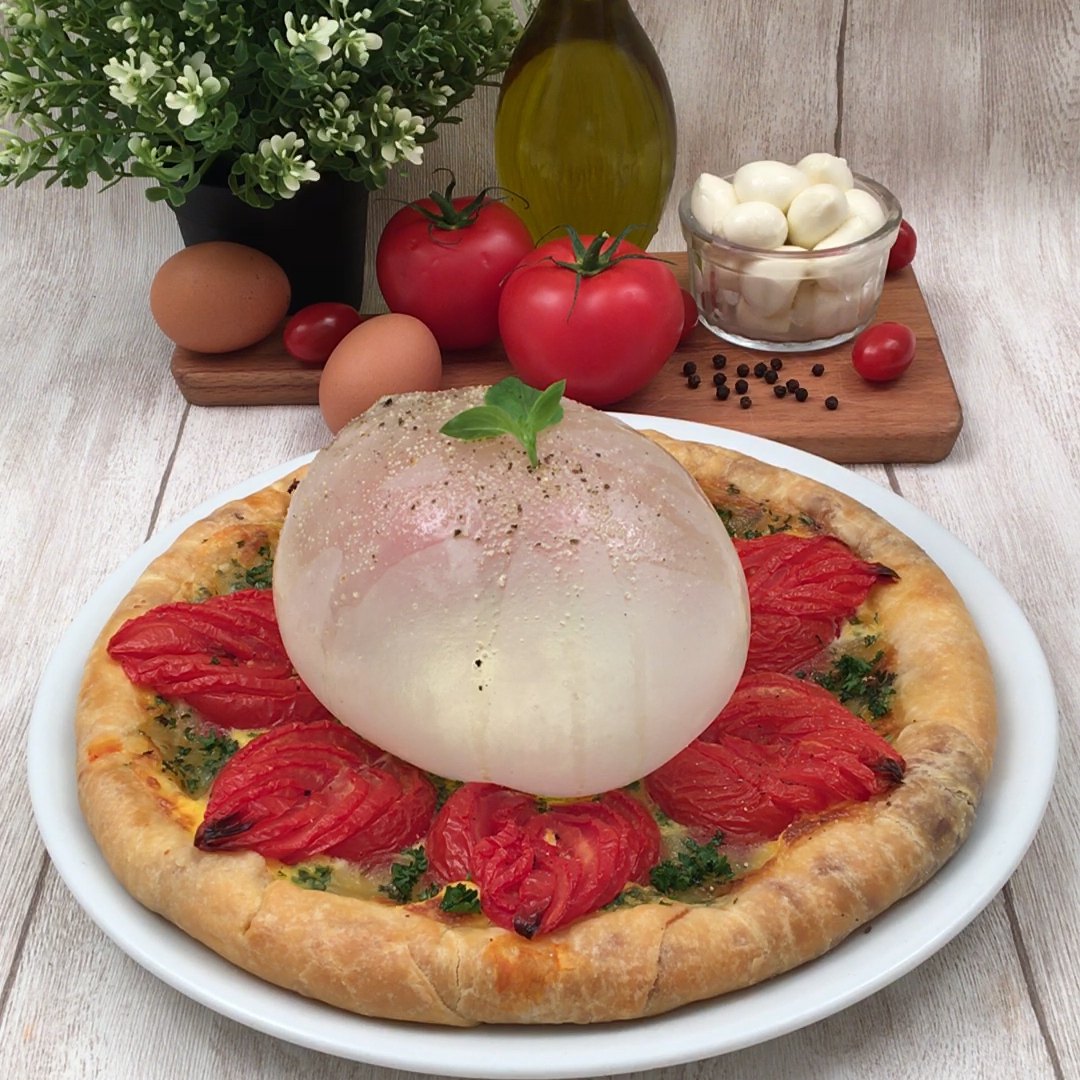 Tomato Mozzarella Tart
The beauty of the mozzarella ball! 🕺🍅💃
Made by you!
Ingredients
35 mini bocconcini
1 pie dough
4 tomatoes
3 eggs
1 1/2 cups heavy cream
1 ball fresh mozzarella
Parsley
Basil
Salt & pepper
Tools
1 straw
1. Arrange 24 mini bocconcini balls in a circle on the pie dough around the edge and cut small notches so that you can roll the edge of the dough over the balls. Prick the center of the dough with a fork and bake for 10 minutes at 350 °F.
2. Cut the tomatoes in half, then cut each half into parallel triangles from the center to the edges and offset the triangles outwards to form wedges. Arrange these cut tomatoes in the oven-fresh pie crust, with the tip on the cheese crust.
3. Beat the eggs with the cream and chopped parsley and pour into the center of the pie. Arrange the remaining mini bocconcini balls between the tomatoes and in the center of the pie and bake for 25 minutes at 350 °F.
4. Cut the fresh mozzarella ball in half and let it sit in hot water until it is malleable. Knead the two halves together and then wrap it around the end of the straw. Blow into the straw to make a mozzarella bubble and place it in the center of the pie. Pour olive oil over it and sprinkle with salt, pepper, and basil. Slice and enjoy!