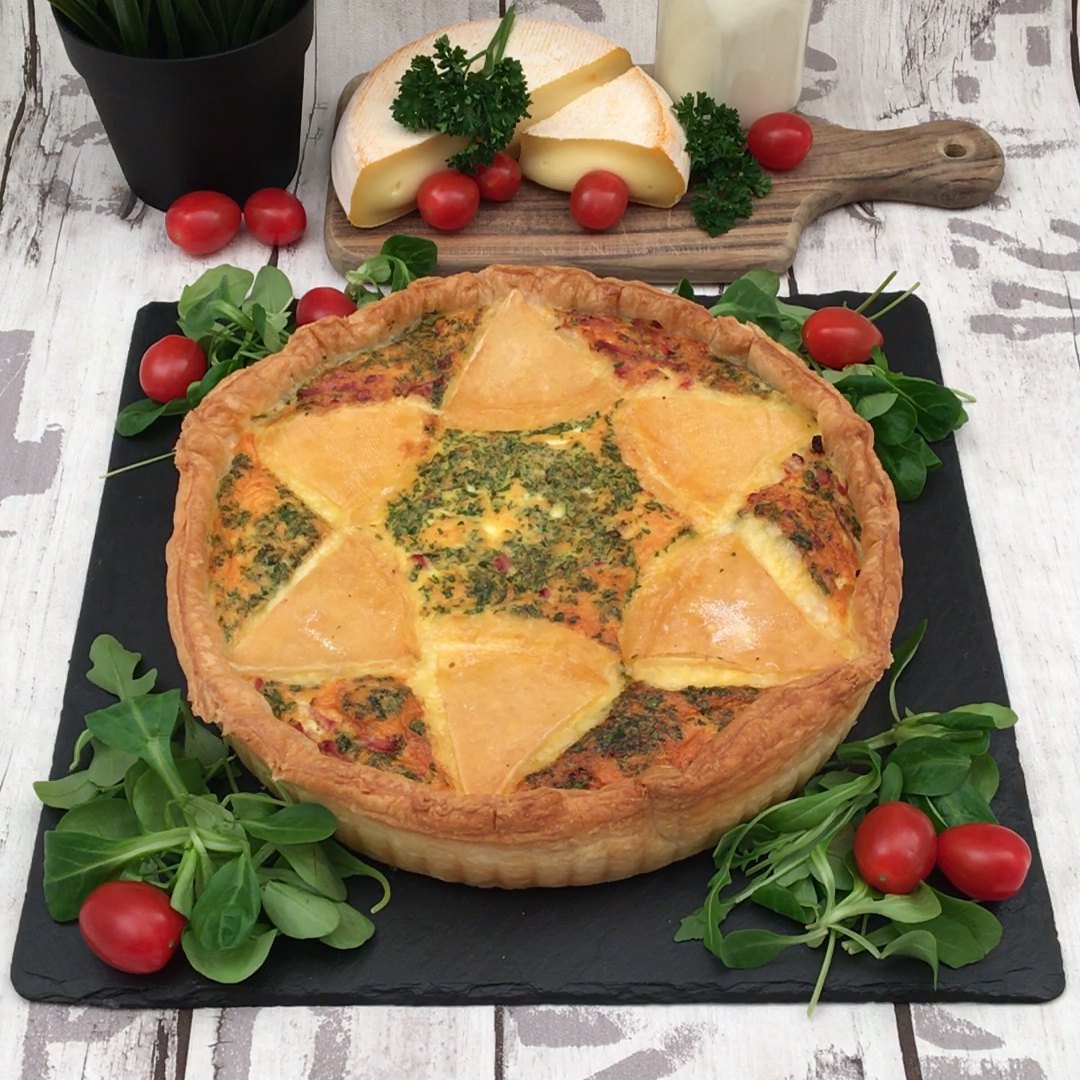 Star Quiche
A recipe that fell from the sky!
Made by you!
Ingredients
1 whole reblochon cheese (or brie if you cannot find reblochon)
1 puff pastry
2 potatoes
1 cup ham
3 eggs
3/4 cup heavy cream
Parsley
Salt & pepper
Tools
1 pie dish
1. Cut the cheese wheel into 6. Place the puff pastry into the pie dish and the cheese pieces in a circle, with the point facing out.
2. Peel and cube the potatoes, and cook in a pan with the chopped onion. Put the cooked potato mixture in between the cheese pieces and cover with ham and parsley.
3. Mix the eggs and cream with salt and pepper (to taste), then pour the mix into the pie dish. Bake for 30 minutes at 350 °F then enjoy!