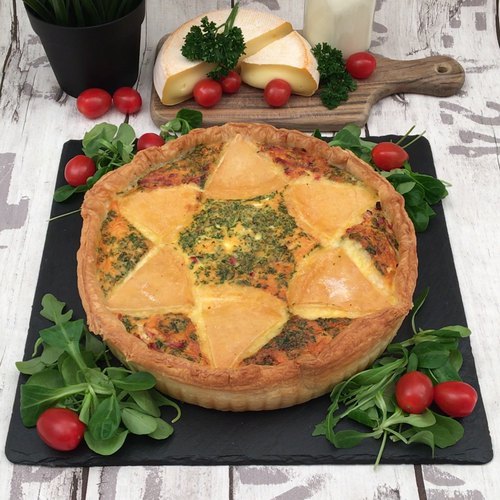 Star Quiche
A recipe that fell from the sky!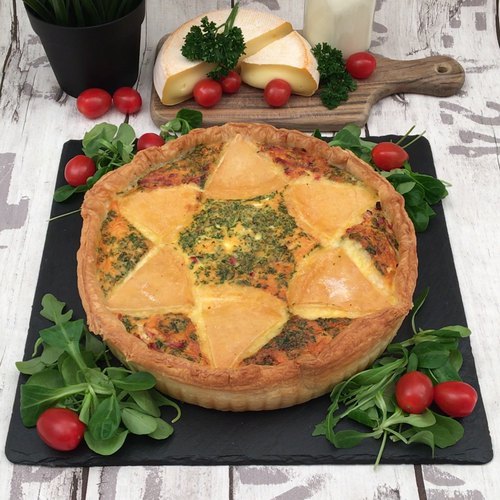 ---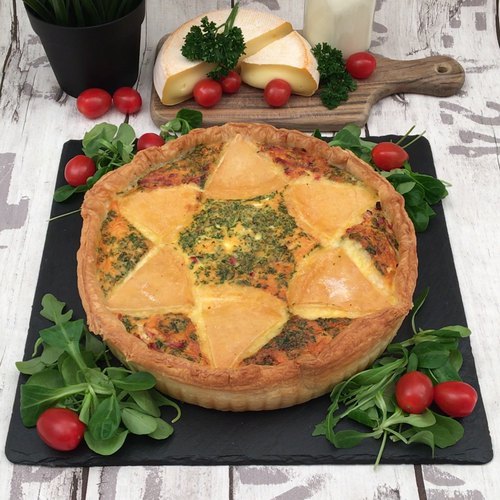 ---
Ingredients for 6 people
1 whole reblochon cheese (or brie if you cannot find reblochon)
1 puff pastry
2 potatoes
1 cup of ham
3 eggs
3/4 cup of heavy cream
parsley
salt & pepper
---
Tools
Pie dish
---
Step 1/3
Cut the cheese wheel into 6. Place the puff pastry into the pie dish and the cheese pieces in a circle, with the point facing out.
Step 2/3
Peel and cube the potatoes, and cook in a pan with the chopped onion. Put the cooked potato mixture in between the cheese pieces and cover with ham and parsley.
Step 3/3
Mix the eggs and cream with salt and pepper (to taste), then pour the mix into the pie dish. Bake for 30 minutes at 350 °F then enjoy!