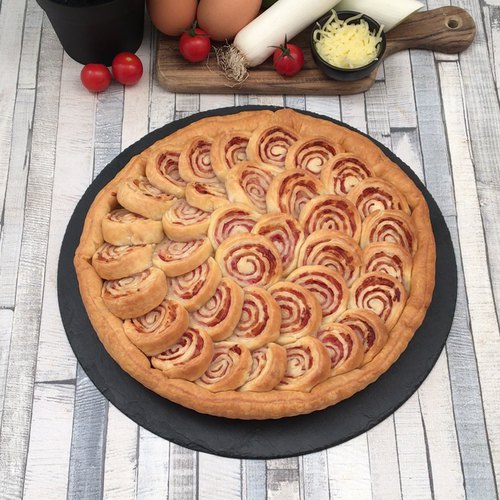 Hypnotic Bacon Tart
You are getting very sleepy. 😴🥓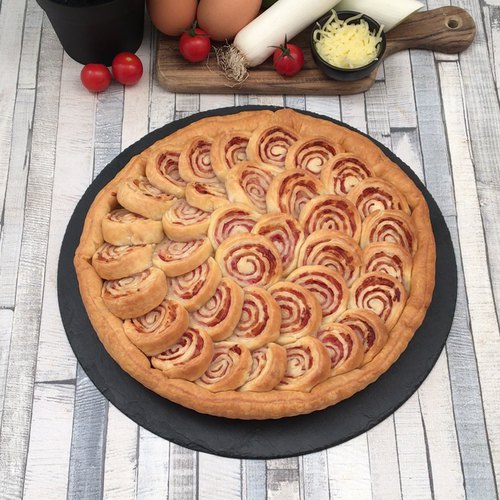 ---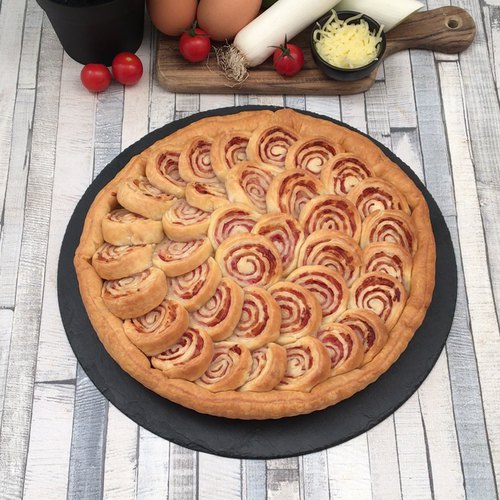 ---
Ingredients for 6 people
3 puff pastry
2 leeks
2/3 cup of mozzarella, grated
18 slices of bacon
olive oil
---
Tools
Pie pan
Dry beans (or rice)
---
Step 1/3
Lay a puff pastry in the pie pan, prick it with a fork, cover bottom with dried beans, and bake for 10 minutes at 350 °F.
Step 2/3
Mince the leeks and cook them down in a frying pan in a drizzle of olive oil. Remove the pie from the oven and remove the beans. Add the leeks to the pie and cover with grated mozzarella cheese.
Step 3/3
Place 9 slices of bacon on each of the 2 remaining puff pastries and roll them up tightly. Freeze the rolls for 30 minutes. When they come out of the freezer, slice the rolls and arrange them on the pie. Bake for 25 minutes at 350 °F. Slice and enjoy!