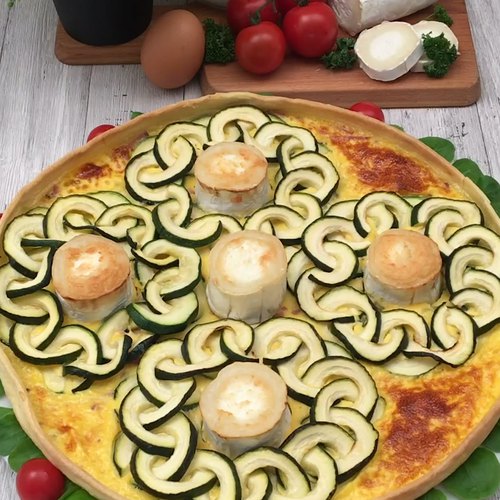 Edible Zucchini Garland
Have you ever seen something this artistic AND easy?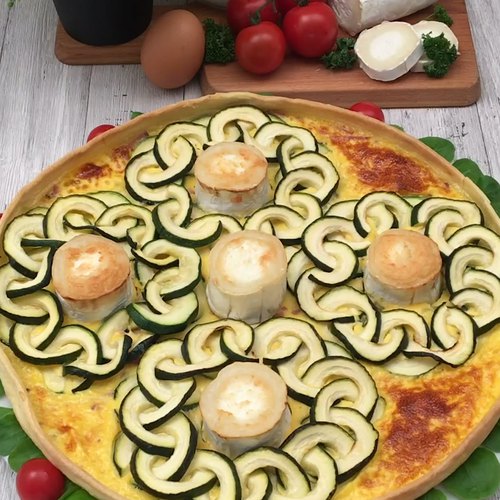 ---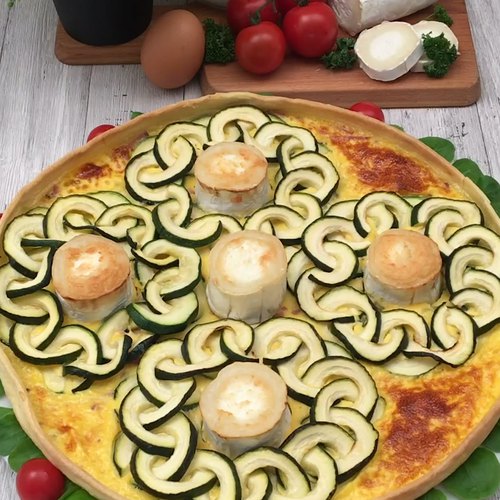 ---
Ingredients for 4 people
3 zucchini
1 pie dough
1 log goat cheese
4 eggs
2/5 cup heavy cream
1 1/2 cups of diced ham
salt & pepper
---
Tools
Pie pan
---
Step 1/3
Cut the zucchini into slices 1/4" wide and remove the centers. Cut all the slices to open them on one side. Hook the slices together with these notches to form 4 circles, like chains.
Step 2/3
Lay the pie dough in the pie dish. Cut the goat cheese log into 5 pieces and place them in the pie with one in the center and the others around.
Step 3/3
Mix the eggs, whipping cream, diced ham, salt, and pepper and pour this mixture into the pie. Place the zucchini circles around the pieces of cheese, except the one in the center. Bake for 30 minutes at 350 °F, cut into wedges, and enjoy!