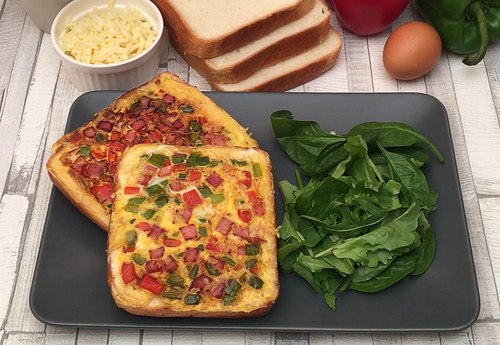 Omelette-in-a-hole
Welcome to a new world!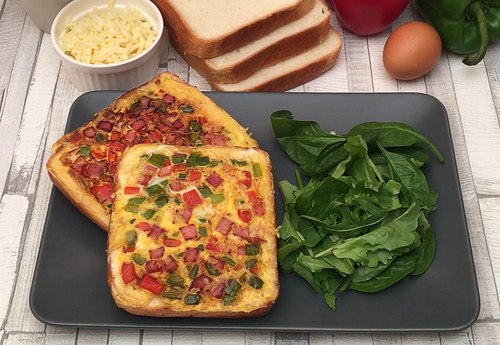 ---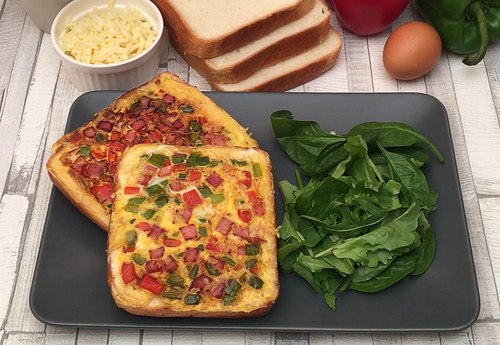 ---
Ingredients for 2 people
2 slices of sandwich bread
1 slice of jam
1/2 red pepper
1/2 green pepper
1/2 onion
2 eggs
1/3 cup of grated mozzarella
salt & pepper
1 tbsp of butter
---
Step 1/4
With the help of a knife, remove the center of your sandwich bread. Dice the peppers, onions, and ham.
Step 2/4
In a pan, melt butter, cook the vegetables and ham until soft. Make 2 squares with the mix and put the bread around the vegetables.
Step 3/4
Beat you eggs with salt and pepper, then pour into the center of the toasts over the vegetables. Cover with mozzarella. Cover the centers with the bread centers you removed earlier and let cook for 2 to 3 minutes.
Step 4/4
Using a spatula, delicately flip over the toasts. Cook the other side for an additional 2-3 minutes. Eat warm.